Ian Ankers:
Heroes or villains?
It is now clear that there has been a fundamental shift in national housing policy and how the government perceives registered providers and the social housing sector. 
The first Conservative budget put down a clear marker that we are part of the problem, not the solution. The surprise introduction of a rent freeze – minus 1% for four years "requiring housing associations and local authorities to deliver efficiency savings making better use of the £13 billion annual subsidy they receive from the tax payer" (quoted from the Treasury Budget Red Book).  In other words: the gravy train has run out, you've had it easy for too long and not delivered enough, particularly on new builds.
Already the press is starting to make us out to be the villains for this piece. "Housing Association Fat Cat CEOs" headlines are already starting to appear and a Channel 4 News investigation into the sector paints us as expensive and idle when compared to our private sector peers.
The manifesto pledge to expand Right to Buy (RTB2) discounts to 1.3 million housing association tenants also sets up a significant debate about our identity: are we public or private sector entities? The House of Lords amendments to the Charities Bill to protect charitable assets and the ONS announcement that they have yet to be consulted on the RTB2 proposals mean this is one to watch, this is no side show. Repatriating £60 billion debts from our sector may on the face of it look problematic, but some signs are that the government do not see this as an issue.
Is there clear intent behind the two policy shifts, combined with other welfare reform proposals and the stated aim of a "low tax, low welfare" state? Could it be that the new government is driving at three objectives for our sector:
To grow the rate of owner occupation by shrinking the size and scale of the social rented sector.
To cap housing subsidy to those on the lower incomes, slicing into our revenue streams, challenging our approach to efficiency and in some cases threatening the existence of some organisations.
To reduce further the capital for the social sector to fund other priorities, thus flushing out perceived surpluses if we want to build.
"The hard times are when we really good people shine"
If the government's mission is, as it appears to be, to fundamentally reform the social housing sector then this budget is just the start of that journey. There will be more to come, and the pace of change will be relentless. We need to shift our organisation's responses if we are to weather what some have described as the 'perfect storm'. Based on recent discussions and debates with sector leaders here are some thoughts that readers might find helpful as they prepare themselves to meet the challenges that lie ahead:
Plan for 10 years of change, not five. No matter what the colour of the next government is we will not see a return to the levels of subsidy we have known in the past.
In addition to savings and efficiencies, explore new and innovative partnerships. For example cost sharing groups, JVCs etc (we could learn a lot from local authority colleagues, some of whom are ahead of us on this).
Sharpen your focus on your assets and how you use them in the future.
Sharpening our focus around sensitivity testing your business plans will be critical to future proofing your organisations, for example run scenarios around future increase in inflation rates, a future economic downturn etc.
Focus on your local priorities and partnerships. How will the private rented sector evolve in the localities you work in, and which needs/demand will you meet in the future?
By 2020 the sector will look radically different to the sector we know today. It will be tough, but it can be done. To quote Gary Porter from the LGA in a recent Financial Times article: "the hard times are when we really good people shine".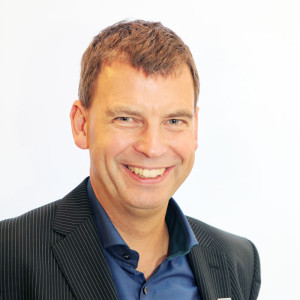 IAN ANKERS
Ian is the Director: Strategy and Partnerships at Bolton at Home, as well as being an NHC Board member.