It's been an exciting time for the NHC!
Earlier this month, our Deputy Chief Executive, Tracy Harrison was appointed to the role of Chief Executive, and we welcomed a new Executive Director (Policy & Public Affairs), Brian Robson who joined us from Homes England. The new executive team also includes Executive Director, Catherine Wilmot, who joined the NHC last year on a permanent basis following two previous periods covering maternity leave to direct the commercial and operational support areas of the organisation.
Tracy was Deputy Chief Executive for over 3 years and was heavily involved in the NHC's Commission for Housing in the North and the development of workstreams that have emanated from it. Prior to that, Tracy was instrumental in growing the NHC's commercial arm, Consortium Procurement, into a service utilised by members across the UK.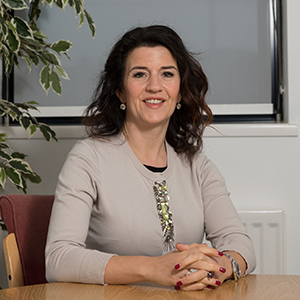 Prior to joining the NHC in 2006, Tracy held a variety of senior marketing and business development posts in blue chip private sector organisations, including Fast Moving Consumer Goods giant, Robert McBride and Sage Software.
Tracy is Vice Chair of The Gateshead Housing Company and a Trustee of Age UK North Tyneside.
She said: "This really is an exciting and challenging time for the housing sector. There has never been a greater need for a strong Northern voice, and that's absolutely the role that NHC plays in bringing Northern challenges to the fore within the national housing debate. I'm delighted to be leading such a passionate team of people who are focussed on influencing better housing policy for the North and providing outstanding support and services to our membership."
Catherine is an FCA chartered accountant, having qualified with PwC and spent a substantial part of her career at Accenture managing the financials for their portfolio of government outsourcing and consultancy contracts.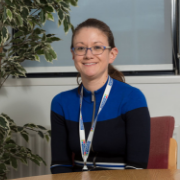 Her experience ranges from numerous financial director roles in the technology and consulting sector, to a website content management role and director of an online advertising company for children's activities.
As well as juggling three children, she is studying towards a Masters degree in Organisational and Business Psychology.  And yes, as a true accountant she loves a good spreadsheet!
Catherine said: "My role at the NHC is to direct the commercial and operational support areas of the organisation including procurement, IT, finance, and HR. I passionately believe that the biggest asset we hold at NHC is our staff and each individual's areas of capability and expertise that they bring.  Alongside ensuring we have the most effective tools, resources and commercial structures, we are able to drive the best value possible for our members across our influencing work, member support, and our services and member savings."
Brian Robson joined the NHC from Homes England's corporate Strategy, Performance and Delivery Unit. Prior to this he led the housing programme at the York-based Joseph Rowntree Foundation for four years, most recently as Head of Policy and Research.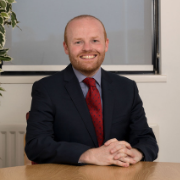 NHC members may remember Brian from his previous period with the NHC when he was a Policy Services Manager. He has also worked for the National Housing Federation, a large housing association and as a parliamentary researcher.
Brian holds a Masters' degree in Regional Development and Spatial Planning from Newcastle University and a BA in Politics and Parliamentary Studies from the University of Leeds.  Outside work, his life revolves around family – he has a seven-year old son and he loves cycling, walking and running (all very slowly!) in the lanes around where he lives in Yorkshire.
Brian said: "My expertise is around blending policy, research and communications to achieve positive change – so my new role is an absolute dream job for me.  The vision is to make housing policy work for the North – and it's been a busy first few weeks listening to members and beginning to develop our plans to deliver on our vision. There's a strong team here, and I'm looking forward to working with them and our members on some very exiting projects – watch this space!"
Tom Miskell, NHC Chair, said: "Welcoming Brian as Executive Director has completed this exciting recruitment process for the NHC's senior team. The team will now lead our ambitious plans to build on our influencing work and to improve housing policy for the North and support the membership now and in the future."