Steve Close:
Remembering regeneration in the rush for supply
The general election campaign has seen a bidding war on housing supply numbers. This is right as we are in a housing crisis. We need more homes of all shapes and sizes across the entire country.
While politicians over focus on home ownership, one word that rarely passes their lips is regeneration. I'm not arguing that we don't need new supply or, even worse, that it's a simple question of re-provision versus new supply. But we need to think about the issue differently and see regenerated homes as new supply in themselves.
Localities are different and need different solutions. The complacent approach is to see this as a simple issue of regeneration in the North versus new build in the South. The reality is that it's far more complicated than that and is really an issue of housing markets which reflect local economies. Recently the Observer argued that "the needs of Lancashire, Cambridge and Newham differ widely. There should be the ability to make different measures in different areas".
The local economy and strength of housing markets drives the solution and you don't have to go far to see vastly differing markets across the North. In York for example prices are over double those in Hull but they are less than 50 miles apart. In some areas housing costs too much and new supply is the solution to dampen prices, but in others it costs too little and to just have new supply would exacerbate the problem. In some of the areas Together work in houses may be worth around £40,000, which is less than it would cost to refurbish and repair it. Owners, often absentee landlords, therefore don't invest in improving or repairing them resulting in damp, unsuitable housing which costs a fortune to keep warm for those least able to afford it.
The solution in these low value areas is complex. The cost of comprehensive regeneration is significant because it isn't just about housing. Employment opportunities, transport, health facilities and education are equally as important in low value areas. Ignoring these wider issues prevents us resolving the current housing crisis.
"The cost of comprehensive regeneration is significant because it isn't just about housing."
Funding to aid the regeneration part of the housing offer, including bringing homes back into use, selective demolition, and site remediation needs to be made available. This needs to be seen alongside funding for new affordable homes to supplement the significant funds that housing associations already invest in low value areas.
Some housing associations in weaker housing markets are already making difficult choices. Accent plans to sell 160 homes in former mining areas in County Durham on the open market after trying a range of other solutions which unfortunately didn't prove successful. Despite the efforts of Accent's Gordon Perry to put "in the mix", we don't hear enough about this kind of housing crisis.
At Together Housing Group regeneration is part of our DNA and is what the communities we serve expect from us. In Accrington, we're working with developer PlaceFirst to provide new two, three, and four bed homes in former derelict terraced streets. On a larger scale, we're working with Salford Council on a complex long term plan to transform Pendleton. This will create 1,500 new build homes and ensure 1,250 existing homes are refurbished.
So, in the rush to build the much needed new supply let's remember regeneration and re-provision. Any long term plan for housing must give equal importance and funding to new homes created through regeneration as to new build homes.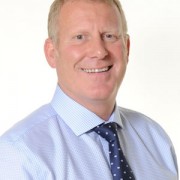 CEO of Together Housing Group and Northern Housing Consortium board member