The smart energy solutions provider, SMS, has become the latest Supporter member of the Northern Housing Consortium (NHC) following the launch of its fully–financed and intelligently–operated solar PV + battery storage solution for social housing, Solopower.  
 SMS plc joins Northern Housing Consortium possessing a long history working with the UK public sector – as well as the wider housing sector – through its range of energy services offered independently and procurable through the Crown Commercial Service frameworks.  
These partnerships include the delivery of utility infrastructure for large housing estates and as lead partner on several smart energy consortia projects alongside local authorities and Innovate UK, including the pioneering ReFLEX Orkney.  
Supporting social landlords with sustainability  
Building on this longstanding energy and engineering expertise – which includes its central role in the smart meter rollout (having so far installed more than 1.5 million smart meters on behalf of utility suppliers in homes across Britain) as well as its work to deliver strategic energy management for large public and private organisations – the company recently unveiled a unique solution for the social housing sector, Solopower.  
Through Solopower, SMS is partnering with local councils and housing associations to significantly upgrade the energy performance of social accommodation, delivering solar generation, battery storage, and smart meters to landlords and their residents at zero upfront cost. 
In deploying these home energy technologies – which are intelligently controlled and optimised by SMS's FlexiGrid™ aggregation software – Solopower aims to decarbonise social housing electricity supply by approximately 90% per home. In doing so, the solution will contribute to the enhancement of Energy Performance Certificate (EPC) ratings and reduce tenant electricity bills by up to 25%. 
Helping combat fuel poverty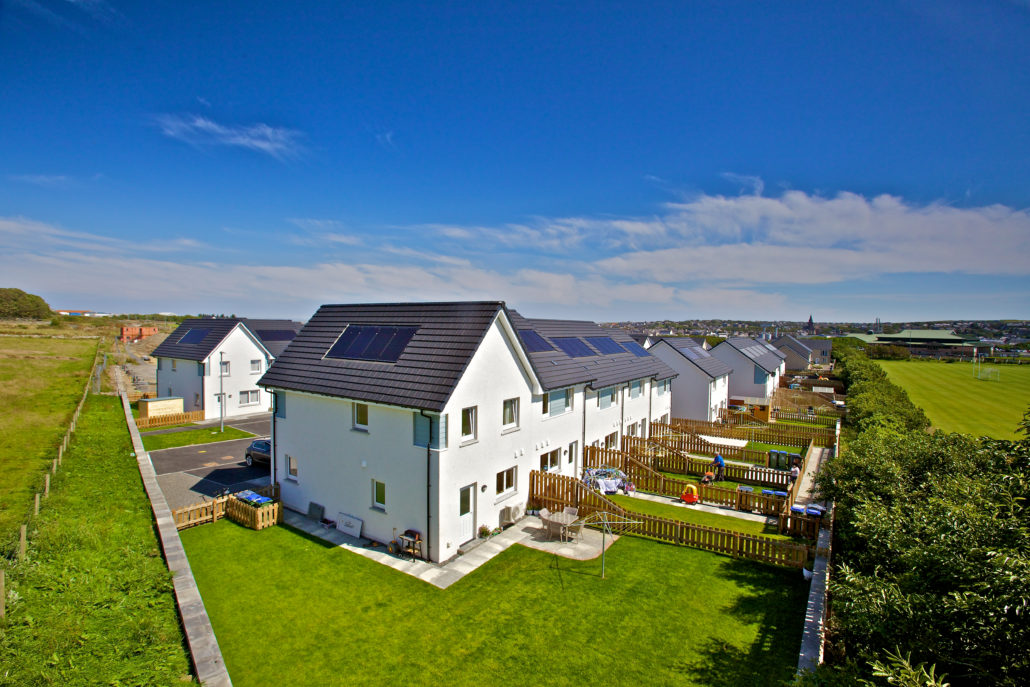 With the residential sector one of the country's largest greenhouse gas emitters, the financing of clean technology across the UK housing stock will not only be essential for meeting the Government's Net Zero 2050 target, but also to increase affordability of energy and alleviate fuel poverty (a problem exacerbated by the COVID-19 pandemic). SMS's financed solution therefore offers the social housing sector a unique opportunity to meet their carbon reduction and fuel poverty objectives.  
In addition to design, supply, and install, SMS remotely operates the behind-the-meter battery systems using its FlexiGrid™ platform to maximise each home's consumption of self-generated renewable electricity, with the service enabled through a Power Purchase Agreement (PPA) between SMS and the landlord. 
Initial projects already underway  
SMS is currently delivering Solopower on three social housing projects with local authorities in Scotland across an initial 700 houses. This includes a scheme with Aberdeen City Council – backed by the Government's Social Housing Decarbonisation Fund Demonstrator – which additionally looks to demonstrate the innovative integration of heat pumps and fabric retrofits with the model.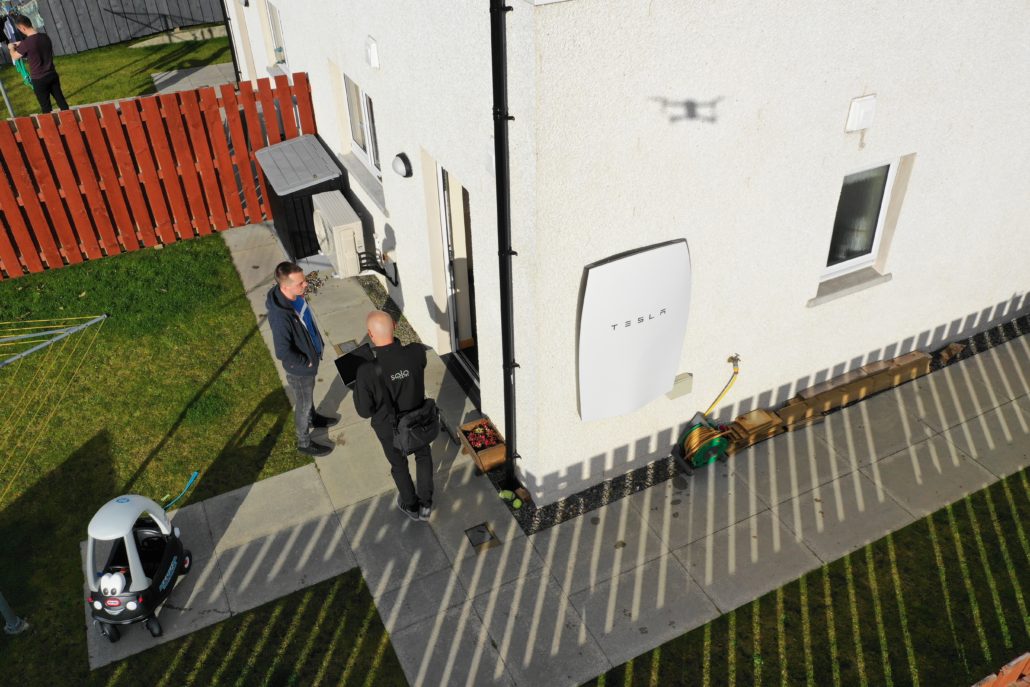 Commenting on SMS's new membership with Northern Housing Consortium, Mark Hamilton, Managing Director at SMS (Solopower) said: 
 "We're thrilled to join the NHC, which will enable us to link up with other local authority, ALMO, and housing association members in order to share ideas and achieve our common goal, which is to create a social housing sector that is smarter, greener, and more affordable for landlords and tenants alike. 
"Our Solopower solution is at the heart of this objective, and by rolling it out initially in partnership with social landlords, we can help ensure that the advantages of cleaner, lower-cost energy reach some of the most fuel-poor households first." 
Kate Maughan, Director of Member Engagement at Northern Housing Consortium said: 
"We're delighted to welcome SMS as Supporter Members of the NHC. The decarbonisation of housing stock is a top priority for our members and the innovative solutions and expert advice provided by SMS will be of huge value in helping the sector play its part in meeting the government's targets on net zero. We're looking forward to inviting members to events over the coming months where they can hear more about the support SMS can provide." 
If you are interested in SMS's Solopower, available exclusively for social housing landlords, visit www.sms-plc.com/solopower, where you can read more information including a downloadable brochure and FAQs. You can contact the SMS Solopower team directly at solopower@sms-plc.com