Mental Health and Supporting Residents
Date:
11 June 2019
Time:
09:30 - 16:30
Venue:
WDH
Whistler Drive
Castleford
West Yorkshire
WF10 5HX
Add to calendar
At a time when mental health within the housing sector is becoming increasingly focused on this
is a great opportunity to learn about your role in making social housing a great place to live and
sector to work in.
Who is the Course for?
The course is aimed at anyone that deals with residents / the public within their role, whether
face to face or over the telephone.
Course aim:
• To give delegates an awareness of mental health and mental illness and how this can
drive behaviour within their residents
• To understand how to spot the signs of mental illness and how to manage the
situations effectively to ensure wellbeing of residents while ensuring business
processes and completed correctly and they themselves stay confident and safe
• To support colleagues to have control over situations and tailor they actions based
on the resident they are dealing with
• To give awareness of the types of mental illness they may come into contact with
and how to deal with each
• To enable delegates to have difficult conversations and know where they can access
support should they require it.
The course will cover:
• An awareness of Mental Health and Mental Illness.
• How does mental illness affect your residents and what is your experience so far.
• Mental Illness and how to spot the signs/ how does it present itself.
• Mental Capacity Act (MCA)2005 and how does this apply to you.
• Assessing the situation and staying safe.
• Dealing with difficult situations including suicidal thoughts.
• Having better conversations with residents.
• Personal Resilience.
• Your impact on the situation and how to get the best results.
• Support available when required.
By the end of the course delegates will:
• Understand the impact they have when interacting with residents
• Be aware of the signs of mental illness and what they need to do when they come
across it
• Have conversations which may not be part of their process to ensure customers
wellbeing is taken care of
• Understand the Mental Capacity Act 2005 and how this applies to them within their
role and steps that should be taken when dealing with customers with mental illness
(including drugs and alcohol abuse)
• Be able to feel confident and in control of situations when dealing with Mental
illness and know how to stay safe
• Understand how our thoughts drive our behaviour
• Be Aware of what makes them personally resilient and how to maximise this when
times are tough
• Know what support is available within their role and where to find information
should they need it.
Our Trainers
Glynis Osborne, Senior Development Consultant and founder, Thinking Success UK
With a background in psychology, and a specialist interest in how mindset affects behaviour, Glynis is a licensed practitioner of Neuro-linguistic Programming (NLP) having studied the practice for over ten years.  Building a successful career as a Trainer and Performance Coach, she has studied and worked with Dr Richard Bandler – the co-creator of NLP and an innovator within the field – and John La Valle who has been instrumental in brining NLP practices into the corporate world.
Glynis believes that mental health and wellness is something we all should be aware of, no matter what kind of role we have or what type of interaction we are having. Understanding how to take care of mental health is key to better relationships, getting more from teams of individuals and leading a healthy happy life.
 Nicky McGee, Mental Health Nurse and Crisis Clinician
Nicky McGee holds professional qualifications in business and nursing, currently operating as a registered Mental Health Nurse in a specialist frontline service within secondary mental health services.  Prior to this, Nicky has supported vulnerable people in his roles such as Housing Benefits Assessor, Independent Living Fund Officer, Welfare Rights Officer, Care Manager, and Personal Budgets Officer. Expanding an organisations understanding of mental health through delivering bespoke training packages has been a constant and integral aspect of his work. Nicky has a genuine passion to encourage others to utilise their strengths, achieve personal and professional growth, focusing on self-awareness and the importance of good physical and mental health for a meaningful and fulfilling life.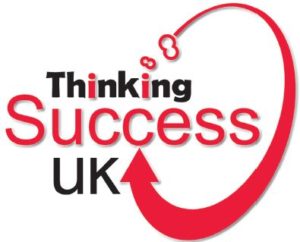 Book your place
Please note: All prices are exclusive of VAT.
Please note: if you attended an NHC event before 28th March 2015 you will need to re-register due to an upgrade of our systems. Simply fill in the booking information to the left and an account will be created for you along with placing your order. You will be emailed with a username and password. Please read our FAQs for more information.