Introduction to the Legal and Regulatory Framework For Tenancy Management
Date:
5 November 2018
Time:
09:30 - 16:30
Venue:
Yorkshire Housing, Call Lane Training Offices
44 Call Lane
Leeds
LS1 6DT
Add to calendar
Building on from Abode's 'Tenancy Management Essentials' course, this new session looks deeper into the legal and regulatory underpinnings of tenancy management and how this impacts officers in their day-to-day work.
Who is Introduction to the Legal and Regulatory Framework for Tenancy Management for?
Abode has developed this course for anyone working in tenancy management, including officers and supervisors.
The session will cover:
Latest legislation, guidance and good practice in relation to tenancy management.
How do these legal and regulatory responsibilities influence practice in regard to the different tenancy types and landlord and tenants responsibilities
Prevalent issues in tenancy management such as mutual exchanges, dealing with abandoned properties, and terminating tenancies.
Delivered in Partnership with: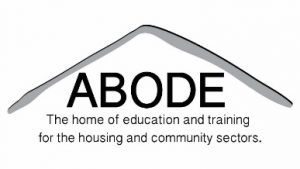 Book your place
Please note: All prices are exclusive of VAT.
Please note: if you attended an NHC event before 28th March 2015 you will need to re-register due to an upgrade of our systems. Simply fill in the booking information to the left and an account will be created for you along with placing your order. You will be emailed with a username and password. Please read our FAQs for more information.