NHC to celebrate housing stars of the north through film
Northern Silver Screen Awards 2015 now accepting entries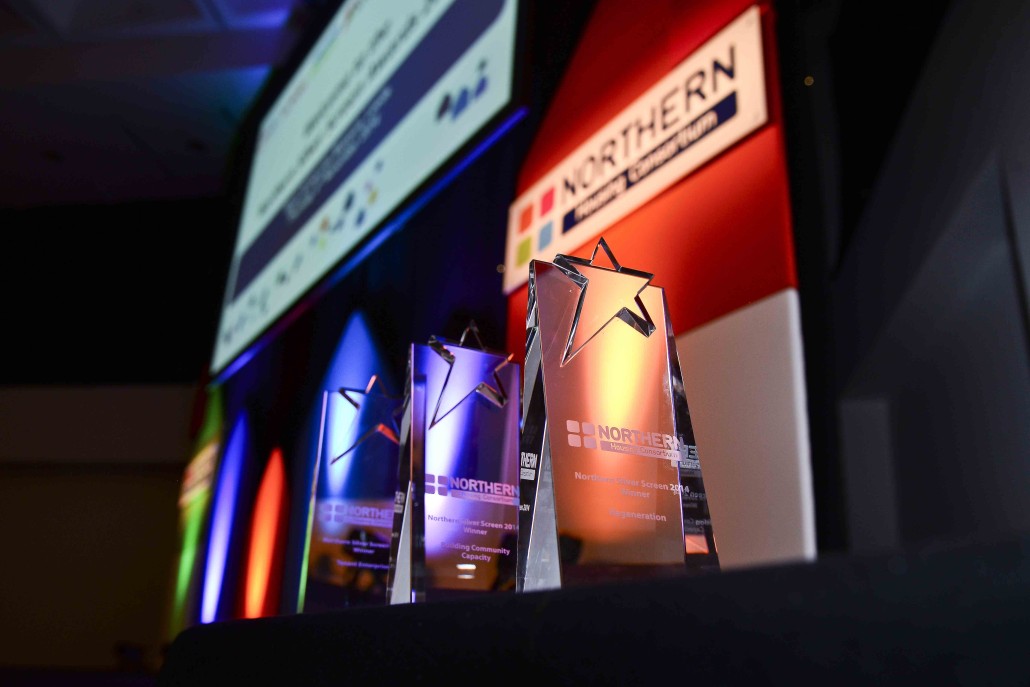 Our annual search to celebrate the best of housing in the north has been launched – and we want your submissions.
The Northern Silver Screen Awards are back and this year will take place in Manchester for the first time, following the first day of the Northern Housing Summit.
We're looking for entries in three categories: Technology and Innovation, Building Healthy Communities, and Inspiring Young Tenant. You can enter as many different categories as you like, just make sure you get your applications to us by 21 August.
Northern Silver Screen isn't your standard awards ceremony. After shortlisting three projects in each category we then head out with our cameras to capture first-hand why it is you deserve to be in the running. We show all nine projects on the night, and our five-strong panel of judges have the hard task of choosing the winners.
Take a look at Coast and Country's 'Empty Homes' project, which won in the Regeneration category last year:
Nothing brings your project to life like film can, and with the help of our friends Panda Media we'll make sure your entry really shows the best of what you can offer. Whether you win in your category of not, the finished film is yours to proudly show off in as many places as you can.
Here's what our Chief Executive, Jo Boaden, has to say about the launch of the awards: "I'm incredibly proud to be launching this year's Northern Silver Screen Awards.
"It's more important than ever before that providers demonstrate the incredible value they bring to their local communities, and the Northern Silver Screen Awards are a great way of showcasing this work."
So what are you waiting for? Head over to our dedicated Northern Silver Screen Awards page and submit your entry before the deadline. You can also find out a bit more about the competition and see all of last year's winners – as well as a few pictures from the ceremony.
Northern Silver Screen Awards in a nutshell:
The Northern Silver Screen Awards is when we bring our members together to celebrate the good work that has been done across the north over the past 12 months.
Each year the evening takes place following the first day of our annual Northern Housing Summit, which this year is taking place in Manchester for the first time.
The awards, which are now in their eighth year, sees shortlisted projects filmed and subsequently broadcast in front of a pack auditorium. Winners of each category are then announced on the night after being judged by an independent panel.