Spending Review 2021: NHC makes the case on net zero and levelling-up
Chancellor Rishi Sunak will present his multi-year spending review next week – and the NHC has been making the case that housing in the North can help him deliver on net zero and levelling-up.
Our Spending Review Representation focuses on three key priorities:
Delivering on net zero and levelling-up through a programme of green home upgrades
We're urging the Chancellor to confirm and accelerate Conservative Manifesto commitments to invest in green home upgrades.  We argue that:
The full £3.8bn Social Housing Decarbonisation Fund should be brought forward into this Spending Review period (2022-23 to 2024-25).
The £2.5bn Home Upgrade Grant programme for private rented and owner-occupied homes should be confirmed.
The Heat and Building Strategy published this week set out allocations to these funds for the next three years. But regardless of how much is earmarked, to ensure that this investment reaches places in need of levelling-up, and avoid the uneven outcomes that can be delivered by national competitive bidding rounds, we're urging the chancellor to target this investment on the basis of fuel poverty, allocating funding via BEIS' local Energy Hubs. This would also inject confidence into regional supply chains, enabling them to gear up capacity and skills to meet forthcoming demand.
The clear and objective targeting mechanism we've set out would result in an allocation of over £2bn to the North of England, which has some of the country's highest levels of fuel poverty. With co-investment from private and social landlords, this would result in a coordinated investment of £2.76bn in the North's homes : levelling-up in action.
Delivering on net zero and levelling-up through enhanced local capacity
We're calling on the Chancellor to enable our councils to deliver more and better homes by addressing the capacity constraints that hold us back. Our evidence shows that spending on housing services by councils in the North has reduced by 58% since 2010 – compared to a reduction of just over 1/3 elsewhere in England.  We argue that the Spending Review should set out a clear commitment to a real-terms increase in local government funding. We also argue that Homes England's strategic objectives should be updated to clearly focus the Agency's significant human and financial capacity on contributing to levelling-up and net zero.  Re-building capacity would enable councils to do even more to deliver more and better homes; and unlock their crucial local leadership in tackling the ¼ of carbon emissions across the North which come from our existing homes.
Delivering on net zero and levelling-up by making better use of brownfield land
The Chancellor should build on the success of the Brownfield Housing Fund he launched at his first budget by investing £500m in a further round of the fund.   This would enable housing in the North to tackle eyesore brownfield sites and enable the development of 30-40,000 new homes for ownership and rent, creating and protecting jobs in remediation and homebuilding.  This also delivers on net zero by enabling the construction of new energy-efficient homes on former brownfield sites, which are often centrally-located and served by existing infrastructure, reducing their environmental impact further.  Brownfield land can't meet all the North's diverse housing needs, but this investment would build on the success of the existing fund – building out more of the North's 5,000 brownfield sites – changing the local housing mix and providing visible evidence of investment and confidence.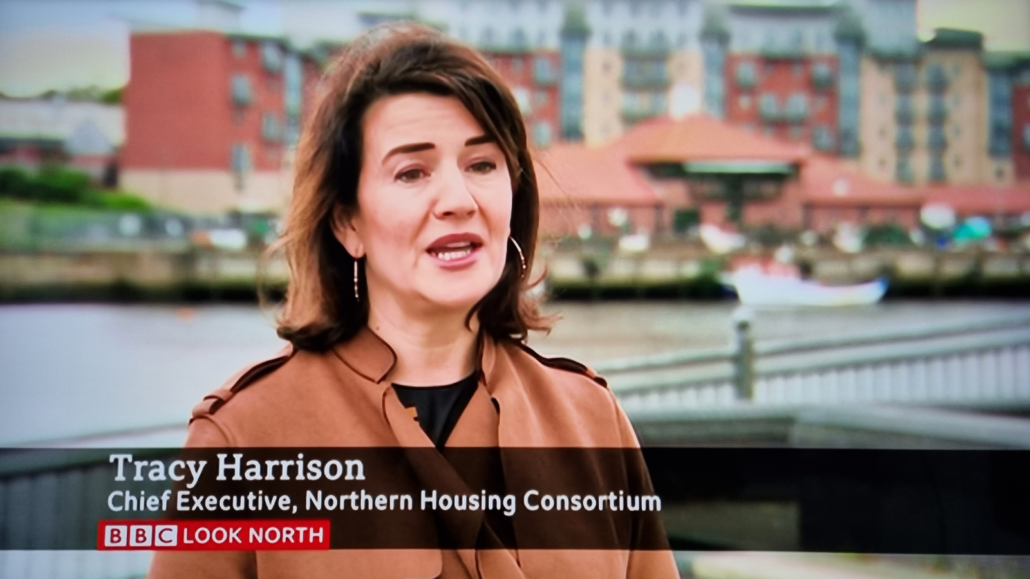 The NHC has been making the case on net zero and levelling-up through extensive engagement with MPs, Peers, ministers, officials and the media. In October alone, our analysis has featured in The Times; and NHC CEO Tracy Harrison has appeared on BBC Politics North and on Look North outlining the case for the Chancellor to invest in Green Home Upgrades. Many thanks to NHC members who have shared our representation with local MPs.  The full document is available to read online, and you can expect an on-the-day briefing with the key announcements to hit your inbox next Wednesday.