Delivering on net zero and levelling-up through green home upgrades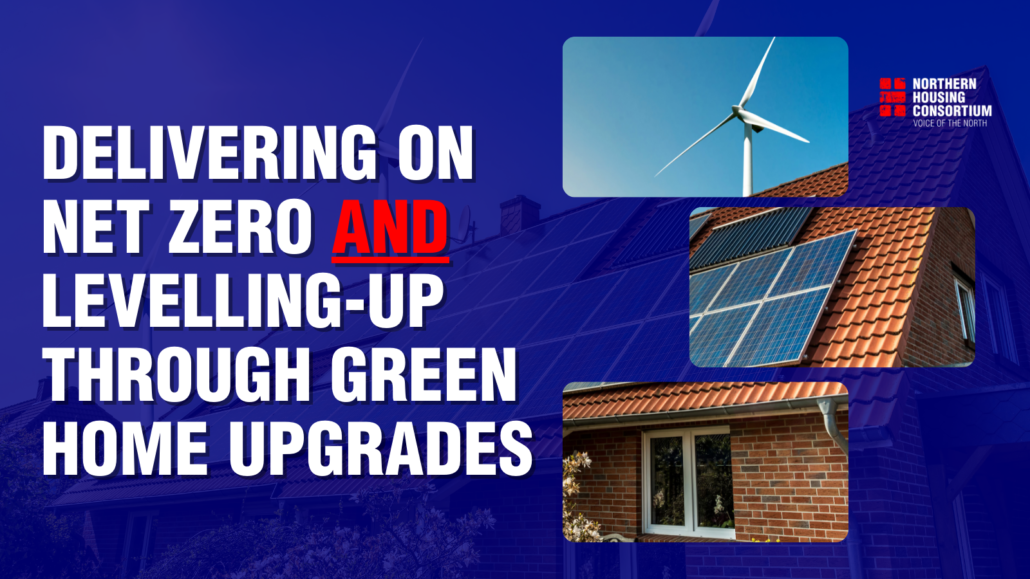 On Wednesday 27th October, Rishi Sunak will deliver his long-awaited Spending Review, which we expect will set out Government plans to invest in readying our homes for net zero.
Over the last eighteen months, the Northern Housing Consortium has been making the case that a programme of green home upgrades in the North of England presents him with an opportunity to deliver on two of the Government's top priorities: net zero and levelling-up.
Upgrading homes would not only cut carbon (the North's homes are responsible for over ¼ of the region's emissions) but also create thousands of jobs in areas targeted for levelling-up – we reckon there's potential for 77,000 good green jobs undertaking home upgrades across the North by the 2030s. Investing in home upgrades would also provide evidence of Government's determination to tackle the rising cost of energy, which is a real threat to living standards in our region.
To unlock the potential of green home upgrades, here are the three things we need the Chancellor to do on the 27th October:
Confirm plans to invest.
The 2019 Conservative Party manifesto pledged £3.8bn to decarbonise social housing, and a further £2.5bn for Home Upgrade Grants for the private rented and owner-occupied sectors.  We need Rishi Sunak to confirm these plans. If he does so, our Spending Review Representation estimates he will unlock a further £2.1bn of contributions from landlords, creating a total investment of more than £8.4bn in energy efficiency across the country.
Accelerate that investment
A lot has changed since the Conservative manifesto was published in 2019. Rapidly rising energy prices make the need to act more urgent; and a global pandemic has slowed progress on the Government's important levelling-up agenda.  That's why we think there's a strong case to accelerate the 2019 plans – bringing them forward within this 3-year Spending Review period, rather than trickling them out over a longer period, as originally proposed.
Target that investment.
To maximise the local impact of this investment, Government must make sure funding finds its way to places in need of levelling-up. Our Spending Review Representation sets out a clear and objective way to do this : allocating investment via BEIS' local Energy Hubs on basis of the share of England's fuel-poor households within each Hub area. That would result in an allocation of over £2bn to the North of England, which has some of the country's highest levels of fuel poverty. With co-investment from private and social landlords, this would result in a coordinated investment of £2.76bn in the North's homes: levelling-up in action.
Targeting the investment might be the third point in this list, but it's a vitally important step. It would ensure the funding reaches the homes and places that need it, and avoid the uneven outcomes that national competitive bidding rounds can deliver.  It would send clear signals to the private sector supply chain about the scale of investment work coming forward in each region – enabling them to scale-up their capacity in anticipation of the work to come.
This Government has legislated for the most ambitious carbon reduction target in the industrialised world, and will play host to COP in November. Its pledge to level-up has even more resonance in light of the pandemic and the ongoing squeeze on living standards brought about by fast-rising energy prices. If Government want to cut carbon, control household bills, and create jobs, then a green home upgrade programme is the way to go.  On October 27th, Rishi Sunak must confirm, accelerate and target investment in green home upgrades: delivering on net zero and levelling-up.