The definitive 'state of the region' report for housing in the North providing comprehensive data and analysis. The Monitor will support NHC members across the North, and policy shapers and decision makers outside the region, to better understand the North's housing markets. It gives everyone access to an up-to-date reference document for the North.
Supported by Ward Hadaway, and produced by experts at arc4, this edition focuses on energy efficiency in the North's existing homes, and the role of housing in decarbonisation and meeting net zero targets.  Additional chapters include ones on housing supply, homelessness, affordability and housing quality.
We hope the Monitor will provide a year-round reference: prompting new thinking and informing reports, presentations, and strategies. Ultimately, it will assist NHC members to deliver more and better homes across the North.
The Northern Housing Databank
The Databank is an interactive geographic look-up tool. This tool provides local authority-based look up reports as well as regional information. This will enable NHC members to search on individual local authorities and instantly obtain a standard report.
For NHC members logging onto our member-only 'MyNHC' portal, this will provide a further level of local analysis.
For more information and to access your local data click here.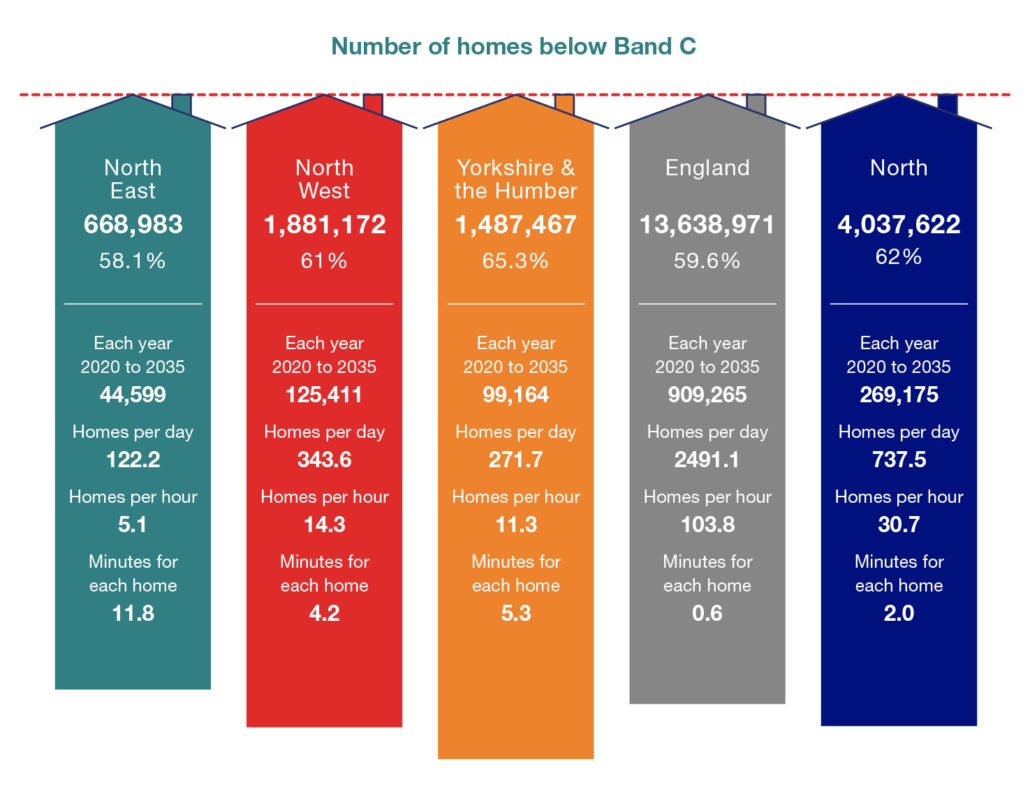 With 62% of Northern homes below the key 'EPC C' energy efficiency standard they need to meet by 2035; experts reckon 270,000 Northern homes must be upgraded every year to meet the Government's own energy efficiency target, and contribute towards the country's net zero ambition