Rethinking Social Housing (Great Places)
Date:
16 January 2018
Time:
10:00 - 15:00
Venue:
Great Places Housing Group
2A Derwent Avenue West
Didsbury
Manchester
M21 7QP
Add to calendar
It is a crucial time for the social housing sector. Our housing crisis is as severe as it has ever been, the tragedy at Grenfell has thrust social housing into the spotlight and the government's position on housing, and its approach to the social housing sector in particular, has changed significantly in recent months.
The NHC is delighted to support CIH in carrying out this crucial piece of research, and we would like to invite you and your tenants to take part in one of our roundtables to discuss:
What is the role and purpose of social housing today?
What do you think social housing should be?
What is the real value of social housing to society?
How can providers and local authorities make sure their work is relevant and responsive to the peoples' housing needs?
And how can government support social housing to maximise its potential to provide many of the solutions to our housing crisis?
These and other fundamental questions lie at the heart of rethinking social housing.
Rethinking Social Housing puts the sector in the driving seat and combines original research and engagement with the sector, tenants, politicians and the public to explore fundamental questions about the future of social housing.
If you'd like to run your own workshops for in-house staff, we can provide you with the toolkit – just let us know. Find out more about the project here.
**We are also holding a discussion session on this date, at the same venue, to gather evidence to be fed into the Labour Party's social housing review. If you would like to take part in this session and offer your views, book your place here.**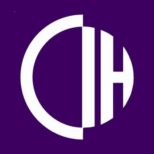 Book your place
Please note: All prices are exclusive of VAT.
Bookings are closed for this event.