We've launched our ambitious, new corporate plan – it sets out how we'll support you over the next three years to help you create better homes and places.
This new plan focusses on your unrivalled member experience, it outlines our influencing priorities for the next few years: meeting the net zero challenge and housing at the heart of a rebalanced country, and it highlights our plans to provide the best services to support you now and into the future.
One of the objectives within our corporate plan states 'we'll work with NHC members to ensure that housing's vital contribution is recognised and valued; and to secure the policy and resources necessary to make rebalancing a reality for people and places across the North.'
Within this objective we cover six ambitions which ensures housing is put at the heart of the governments rebalancing agenda.
Ambition 1: Ensure that the contributions NHC members make to a range of 'levelling-up' missions, particularly to employment and health, are recognised.
As part of the governments levelling up agenda there are four missions:
Boost productivity, pay, jobs and living standards by growing the private sector, especially in those places where they are lagging;
Spread opportunities and improve public services, especially in those places where they are weakest;
Restore a sense of community, local pride and belonging, especially in those places where they have been lost; and
Empower local leaders and communities, especially in those places lacking local agency.
We will map activity against the levelling-up missions ensuring our member contributions are recognised, particularly in the area of employment and health. We'll kick this off at our Levelling Up Conference: Housing at the Heart of a Rebalanced Country which takes place on 14th July in Leeds. We'll be bringing together key stakeholders to define the debate on how best to achieve place-based regeneration. We will discuss and share knowledge, and good practice in place-based working and develop the frameworks needed to maximise housing's role in partnership with others. Our aim is to build an understanding of the contribution housing providers can make to the rebalancing agenda. Through this we can ensure that the great work of our members is recognised. Book your free place at the conference here.
The All-Party Parliamentary Group for Housing in the North have decided to use their meetings in 2022/23 to consider the role of housing in levelling-up. The NHC, as secretariat to the APPG, will be working with the Group's officers to facilitate this. Look out for updates on our website.
Any member organisations who are running projects which deliver against the missions of the Levelling Up White Paper, particularly on the Missions related to health, wellbeing, employment and pride of place are invited to get in touch to share the details with the NHC.
Ambition 2: Continue to make the case that greater capacity is required in northern local authorities if we are to make rebalancing a reality.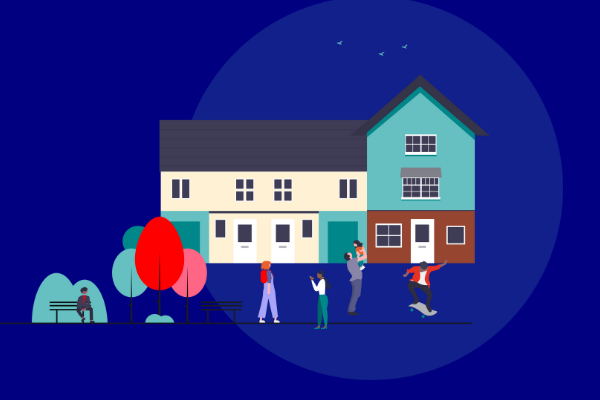 The average net spend on housing in Northern councils has fallen by 54% since 2010/11, impacting on housing strategy, private sector housing renewal, homelessness and housing advice, and housing-related support services. The average net spend on planning in Northern councils has fallen by 65% since 2010/11, and this has impacted the development of local plans, planning policy, development and building control, environmental initiatives, and business, economic and community development activity.
We will continue to evidence current housing and planning capacity through this year's Northern Housing Monitor – our 'state of the region' report for housing in the North.  We will evidence as far as possible the current level of capacity in housing and planning teams, and we'll collect evidence on the roles required in housing and planning to deliver new services.
One of the opportunities to boost capacity includes the Public Practice model. Public Practice is a social enterprise with a mission to build the public sector's capacity to improve the quality, equality and sustainability of places. The model brings diverse skills from the private sector through its Associate Placement Programme to attract, talented, motivated and experienced built environment practitioners – Associates – who want to work within the public sector.  The NHC championed their programme earlier this year and were delighted they have chosen to expand services into the North.
For the planning aspects of the Levelling Up and Regeneration Bill, we will hold a consultation event on the aspects that the government will be consulting on including the proposed infrastructure levy. This will be a similar format to the consultation event held on the Planning for the Future White Paper in October 2020 working with supporter member Ward Hadaway.
Ambition 3: Contribute to the development and delivery of an updated Decent Homes Standard; improving housing quality across the North.
We plan to build on our compelling and robust evidence base on the quality of the North's existing homes, ensuring that the Levelling-Up White Paper's mission to improve housing quality results in a sustained focus on the North of England.
We will continue to contribute to the DLUHC Decent Homes Review Sounding Board, contributing member views and ensuring that the Standard is ambitious and deliverable. We've worked as part of the sounding board for the past year and we're nearing the end of the process now. We advised on a range of different criterion which varied from ventilation and electrical safety to more placemaking measures. DLUHC have changed the ambitions and scope of the programme, and in their latest update have grouped the Standard's focus into three areas: thermostatic-mixer valves and windows; electrical safety, refuse management and water efficiency; and ventilation and home security.
There are also plans to design a standard which covers both socially rented and private rented homes.  The NHC will continue to monitor the development of the new standard as it relates to both tenures.
Our next edition of the Northern Housing Monitor will evidence current levels of decency and energy efficiency standards across tenures in Northern regions and will anticipate and highlight any gaps against possible future standards.
Ambition 4: Work with Government, Parliament and our members to drive up standards in the North's private rented sector.
We will be monitoring and responding to the expected 2022 Renters Reform White Paper and subsequent legislation on behalf of and in consultation with our members. The proposals on renter's reform include commitments to abolish so-called 'no fault' section 21 evictions and strengthen landlords' rights of possession, delivering on the levelling up mission to halve the number of non-decent rented homes by 2030 and create a rental market that is fairer and more effective for tenants and landlords.
Our Private Rented Sector member network offers the opportunity for members to come together and discuss emerging themes and issues. The key themes emerging from the network in relation to renters' reform include: the need for streamlined standards in relation to HHSRS and MEES; place-based issues about areas of low value where landlords can't or won't invest due to viability; and avoiding 'two-tier' regulation where some properties will be exempt from raising homes to a level of decency because sum of investment outweighs overall value of the property. We'll continue to bring members together to discuss and debate these important issues over the coming year.
Ambition 5: Secure funding for brownfield renewal across the North – evidencing the need and celebrating success.
Using our connections with the Northern Combined Authorities, we will demonstrate the difference existing Brownfield Funding has made, celebrating success and making the case for further funding to existing Combined Authorities and to new Combined Authorities if and when these emerge. Our current priority is to support members where possible on operational issues with the current fund, and to celebrate the success and ensure more investment in brownfield renewal into the future.
Ambition 6: Raise awareness of solutions available to support members with their rebalancing objectives.
We'll strive to support members with any challenges coming out of the Decent Homes Standard, ensuring our procurement solutions support members with their rebalancing objectives.
Making rebalancing a reality for people and places across the North
Created by our full staff team alongside our member-led Board, the corporate plan has been shaped by insight built through our member engagement opportunities, by looking ahead to future challenges and from our member perceptions research which took place last year.
Within this corporate plan objective we will strive to ensure the contribution housing and of our members is recognised and valued; and through our activity we'll work to secure the policy and resources required to make rebalancing a reality for people and places across the North.