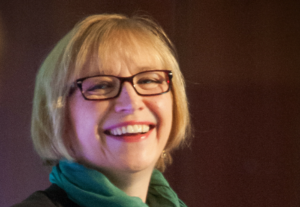 As 2018 draws to a close, this will be my last Christmas message as Chief Executive of the NHC, as I will be retiring next spring and handing the reins over to our Deputy Chief Executive, Tracy Harrison. I look forward to seeing her take the organisation from strength to strength.
In the years I've led the organisation the housing sector has seen significant change but many of the issues are constant, such as quality of housing, stigma of those who live in social housing and tenant voice.
There is now, more than ever, a sense of working in partnership to tackle these underlying issues. The Social Housing Green Paper set out a 'new deal' and in 2019 we will continue to promote a Northern voice on the emerging policy from the proposals.
This year has been filled with many uncertainties and with no clear picture of the political landscape we can only assure you, our members, that we will do everything we can to support you over the coming years whatever the future holds for the housing sector. We have, through you, the strength and authority to make the voice of housing in the North strongly and clearly heard.
The NHC's influencing role has gained momentum and our voice continues to be heard at a national level. The All-Party Parliamentary Group for Housing in the North was established after I joined the NHC; over the years it has grown into a robust and effective vehicle for having our Northern voice heard in Westminster.
Our key event of the year, the annual Summit in October 2018, launched an important piece of research: The Hidden Costs of Poor-Quality Housing in the North. It highlights the issue of poor-quality housing stock within our communities, in particular, the extent of the issue in housing occupied by older people and its subsequent impact on health and social care budgets. Making existing places better is still very much a focus of our work building on the Commission for Housing in the North. We will be using this new evidence to support our submission to the 2019 spending review.
Our members are at the heart of everything we say and do and this year we conducted a detailed sample survey of our membership so that we can be as responsive as possible in shaping future services. We are grateful to the members who provided feedback and we are making plans to build on our existing services to members based on what we have been told.
Our commercial arm, Consortium Procurement, has had another great year of making savings for our members. We have welcomed new members as well as introducing three new frameworks including building, fleet, digital and healthcare services. We have introduced two new staff members to the procurement team as part of a new growth strategy and we are adding two new Procurement Reference Panel meetings to existing events which will support our members across the breadth of the UK.
The income we generate through Consortium Procurement is reinvested into our influencing work for housing in the North and by using our support and procurement services, you're investing in the NHC. This means we can continue to connect our members and influence policy.
To help us provide great services to our members we have a strong and active Board to which this year we welcomed new members and said goodbye to other colleagues.  They all made a significant and greatly valued contribution over many years towards the success of the NHC and I would like to thank them again for their support to the organisation and to me.
This year has been very special for me, I continue to be overwhelmed and surprised to be awarded the CBE in the 2018 New Year's Honours list and to receive the 'Woman of the Year' award in the 2018 Women in Housing Awards, something that was only possible because I have a brilliant and very talented team around me. It is wonderful to have this fantastic recognition for the NHC.
I'd like to finish by saying it has been a real privilege and a great pleasure to work with so many talented and committed people within the NHC, our Board, our membership and beyond and on behalf of everyone at the NHC I wish you a very Happy Christmas and best wishes for 2019.