A community-led housing plan that's fit for the future
Britain's housing system is not delivering the homes that the country needs or that people can afford.
The evidence set out in our bold new Greater Manchester Housing Strategy makes it clear that our broken housing market is directly impacting the lives of many of us in this city-region.
The housing crisis takes many forms, and the challenges we face in Greater Manchester need solutions that fit our own local circumstances. Rough sleeping and homelessness are the most visible and damning indication of this crisis. But there are many other challenges, including the barriers faced by young people trying to set up their first home, older people looking for better choices to help them stay living independently and families wanting somewhere stable to put down roots but living on short term tenancies in the private rented sector.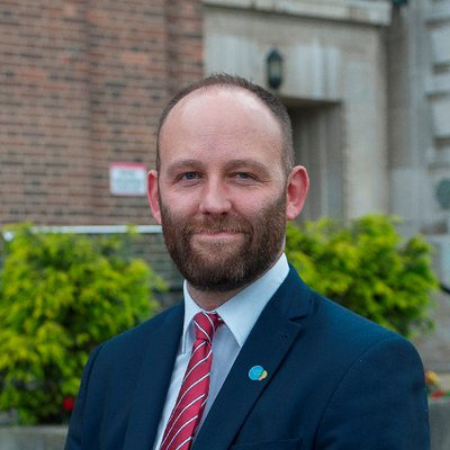 Additionally, we urgently need to reduce the energy demands of our homes and all other buildings to meet our ambitious plans for delivering a net zero carbon city-region no later than 2038, and to have supporting infrastructure in place as Greater Manchester grows.
Our Greater Manchester Housing Strategy identifies safe, decent and affordable housing as our priority – homes to fit the needs and aspirations of current and future citizens.
We want to take a new approach to tackle the housing crisis, to ensure our solutions address the needs of all our residents. We need to embrace new models for delivering the homes and communities we need, while also committing to campaigning for freedoms and funding to help us find a better balance between the interests of developers, landowners and communities.
We launched our Housing Vision in January which set out what Greater Manchester needs from its current and future housing. Our Housing Strategy – the first since the election of Andy Burnham, the Mayor of Greater Manchester – explains how we will achieve this vision, where every resident can have a safe, decent and affordable home.
We want to do housing differently, and by putting together the Strategy we've pioneered a model of co-production involving wide consultation with local authorities, housing associations, academics, architects, builders and housing activists.
Part of our strategy is the development of a Greater Manchester definition of affordable housing and the Greater Manchester Spatial Framework includes a new policy commitment to deliver at least 50,000 affordable homes by 2037, with a major drive to ensure at least 30,000 of these are social homes.
We're already on with this and are investing some of the surplus from our £300m Housing Investment Loan Fund to support the delivery of truly affordable housing and tackle issues in the private rented sector including rogue landlords and empty properties.
Some of these issues may require decades of sustained effort to fully resolve. As Greater Manchester's Housing, Homelessness and Infrastructure lead, I will do all I can, working with colleagues at the GMCA and our ten local councils. But we will only succeed with the help, support and commitment of local communities, landlords, housing associations, developers, investors, landowners, the construction sector, utilities, central government and many more.
In everything we do through devolution, we seek to fully involve the people of Greater Manchester, working with local people to deliver a dynamic, community-led housing plan fit for the future of our diverse and dynamic city-region.