Connecting our members – Kate Maughan, Director of Member Engagement, NHC
As the NHC's Director of Member Engagement, I've been reflecting on the extraordinary year we've had so far. So much has changed since March and the sector has responded swiftly and with impact.
Here at the NHC, we've made big changes too. We rapidly moved from traditional, face to face events into a full digital service, and we've really embraced the positives of this – our members are at the heart of everything we say and do, and we've strengthened our already high levels of engagement and brought you even more opportunities to connect with others on the issues that matter to you (a 151% increase on last year's events, if you're a numbers person!) And we did this quickly – within a week of lockdown, we moved our MMC conference online with a keynote speech from Christopher Pincher MP, secured webinars with the Regulator of Social Housing and the Housing Ombudsman, and hosted online roundtables to help housing management teams work through their immediate challenges. Our priority was, and it remains, supporting you and connecting our members at all levels.
The NHC team has worked incredibly hard to respond to the many emerging issues over the last 7 months and we've got a full programme of conferences, roundtables and networks to look forward to over the coming months.
And we're still focusing on the many other issues that matter. The #OurNorth Net Zero campaign – through which we're helping members to work through the challenges of decarbonising their housing stock – continues at pace, and we're making sure the Northern housing voice is heard by those we seek to influence.
At our events and member meetings, we track key words and phrases so we can spot trends, challenges and opportunities to support you and, crucially, respond quickly. As you'd expect, in March and April those keywords focused on: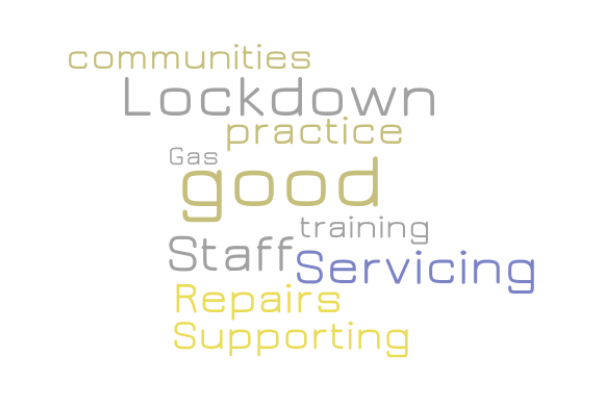 Move ahead to the Autumn, and our members' focus has clearly evolved: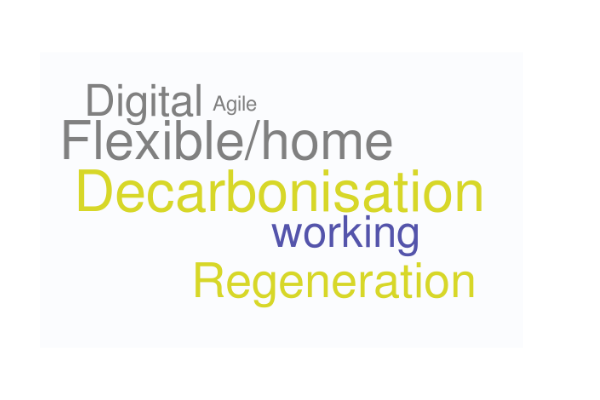 Although there is still uncertainty ahead, there's also a clear future-focus emerging. Over the summer we launched our Future of Work programme which helps us to broaden our offer so we can engage right across executive management teams, and we've begun to examine some of what I think are the key questions for our sector:
How do we preserve our organisational culture when we're all working remotely, and how do we immerse new staff in that culture?
How can we embrace the digital agenda so we can work more effectively and deliver better services to our customers?
How do we support our diverse staff teams through huge operational change?
We have formed the NHC:GEM Partnership to explore the future of work in the housing sector by engaging the talents of upcoming housing professionals from the GEM Programme. GEMs are recent graduates and graduate equivalent staff in the early stages of their careers in the housing sector, which we think makes this research unique: the future of work in the sector will be seen through the eyes of the next generation of leaders and people of influence.
The research is being steered by a group of NHC members. We'll let you know when the phase 1 findings are ready to share: if you'd like to get involved in steering the research, please do let me know.
As ever, we want our engagement programme to continue to reflect your needs – so please let us know if there's anything you'd like to see. We're really looking forward to working with you in the coming months.