This year has been challenging for all of us, we've had to adapt in many different ways and adopt new processes to regain some normality. Some organisations have adapted quicker than others and will come out of this stronger, while others have closed shop and those experiences will leave a bad taste that will remain for a long time.
One of the biggest challenges has been contacting energy suppliers. Some call centres were completely closed, or call wait times were far beyond any reasonable time. Companies are now pushing online chat but that's not ideal when you're sat in a property with only a mobile phone.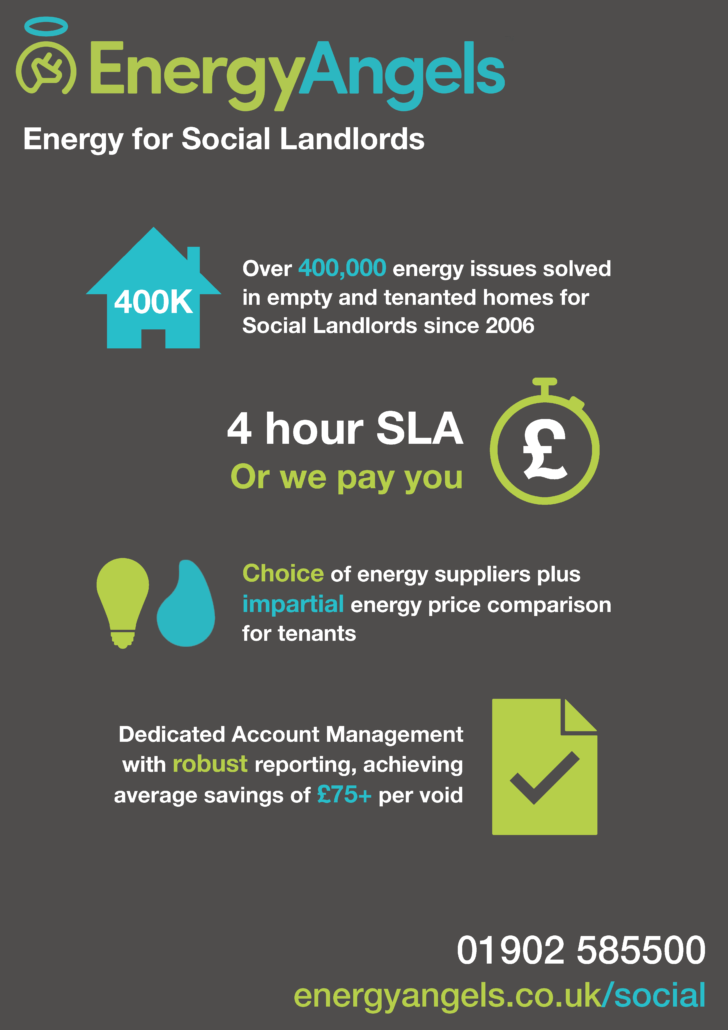 This doesn't help a voids/repairs departments when a property has just become vacant and requires action to get the power restored, so urgent work can be carried out by the repairs team.
Since 2006, we have approached the management of Energy for Social Housing from the landlord's point of view, rather than the energy supplier's. During the pandemic we maintained service levels for our clients without furloughing any colleagues, in fact due to the increasing amount of Social Landlords coming over to our free service, we're delighted to have created new jobs during the pandemic and will continue to do so as Social Landlords continue to choose Energy Angels over other outdated services which have creaked and failed during lockdown.
Our service is underpinned by our 4 hour SLA, meaning any supply issues raised with us via our online portal are dealt with quickly and efficiently so that you can undertake any work and re-let the property without delay, reducing void periods.
You will also benefit from free energy credit from our choice of energy suppliers to cover the costs of keeping the power on when the property is empty. They will also install a smart meter at the same time, which will help improve efficiency in the property and minimise future issues.
We also appreciate the need to make sure your tenants are moving into their new homes on the cheapest possible rates, reducing the risk of anyone falling into financial hardship. With this in mind we can also create your own co-branded price comparison landing page to give your tenants when they move in to their property, giving them whole of market choice to find a cheaper tariff, reducing fuel poverty.
We're delighted that so many Social Landlords trust us to manage their energy supplies, so they can concentrate helping their tenants and we're always keen to help new landlords explore better ways of energy management for their empty and tenanted homes.