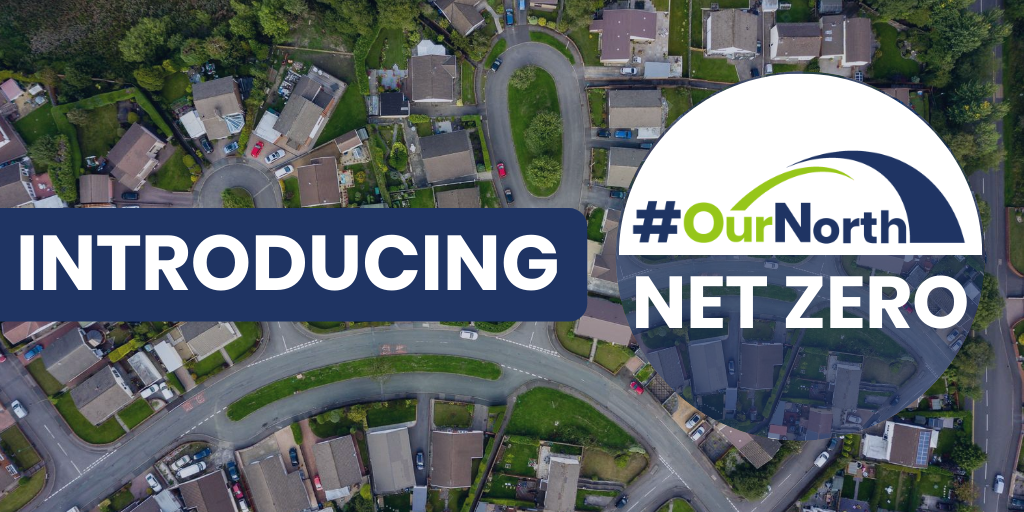 Climate change is a defining issue – and it will require the decarbonisation of our existing housing stock. Here at the Northern Housing Consortium we think that presents an opportunity to improve homes and lives across the North of England.
That's why we've developed #OurNorth : Net Zero.  We know that for NHC members, it's not if we decarbonise our homes and neighbourhoods, but how. We want to help you make this happen – and the #OurNorth Net Zero programme will do just that:
Building confidence, knowledge and connections amongst our members through our events and member engagement activity
Contributing to securing the policy and resources necessary to decarbonise the North's existing homes.
In this newsletter, you can read examples of how we're doing this, including through our launch webinar and this year's Northern Housing Summit.
I'd like to thank Thirteen and Halton Housing, who are generously supporting the #OurNorth Net Zero programme. There are a limited number of opportunities for other members to join us as supporters – let me know if your organisation is interested.
Tracy Harrison
Chief Executive
T: 07809659492