Managing burnout – Claire Russell, CEO, Mental Health in Business
The mental health impact of all that we have experienced since early 2020, is huge – and will be long lasting.
"On a population-wide basis, the negative mental health effects of the pandemic are likely to last much longer that its physical health impacts. The effects of physical distancing, social isolation, and lockdown on individual mental well-being, as well as the loss of a loved one, increase the mental health challenges for the UK population"
(Mental Health Foundation, Jan 2021)
Various studies* carried out in the last 17 months have shown that the number of people experiencing high levels of stress, anxiety, depression and other mental health conditions has increased significantly.
People employed in some specific sectors or professions have been identified as experiencing especially high levels of stress – including those working in the NHS and education; and those working in the sectors most significantly affected by lockdowns and restrictions.
We've all been affected to some degree. We have all had change forced upon us – lockdowns, restrictions, homeworking. Many of us have experienced health concerns and very sadly many of us have lost people we love. Those with existing physical or mental health conditions may not have been able to access the treatment or support they have needed.
That's a lot of stress for a lot of people.
In general terms, the stressfulness of any difficult situation is related to how long it lasts. As the effects of the pandemic have dragged out, over many months, people have been exposed to chronic stressors throughout all of that time.
That wears people down.
"Pandemic fatigue is an expected and natural response to a prolonged public health crisis".
(World Health Organisation, November 2020)
For many people the stress and fatigue will find its expression in burnout.
Burnout is a state of emotional and physical exhaustion.
In 2019, 'burnout' was recognised by the World Health Organisation (WHO) as an 'occupational phenomenon'. However, as the lines between work and home have blurred so much for so many, throughout the pandemic- 'burnout' can, and is, and will affect us in and out of work.
46% of UK workers feel 'more prone to extreme levels of stress' compared with a year ago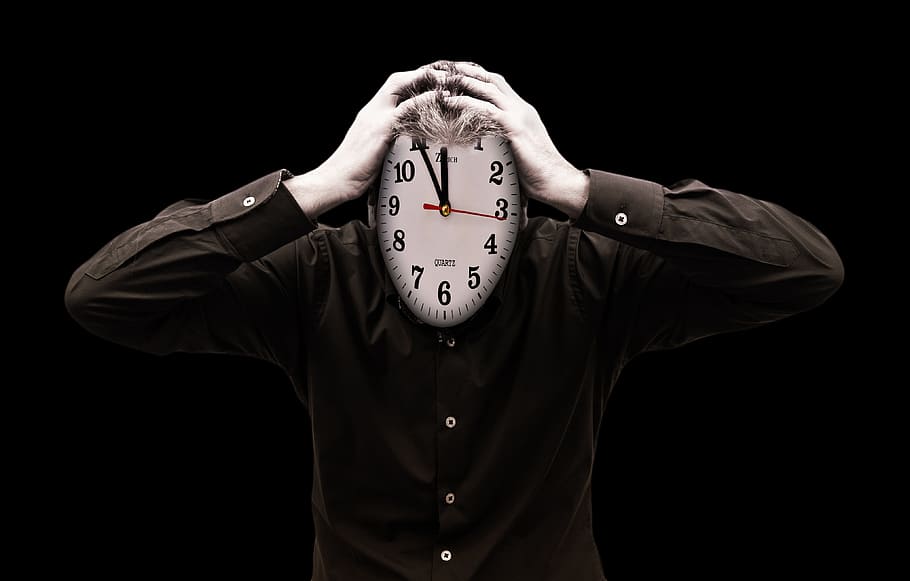 (Mental Health UK March 2020)
Dr Mike Drayton, author of 'Anti-Burnout' describes burnout as "the biggest public health crisis of the 21st Century".
So, what are some of the typical signs of burnout?
Feeling tired or drained most of the time
Feeling helpless, trapped and/or defeated
Feeling detached/alone in the world
Having a cynical/negative outlook
Self-doubt
Procrastinating and taking longer to get things done
Feeling overwhelmed
These are all signs to watch out for in yourself and in your colleagues.
Burnout can happen within the context of an organisational culture. Business leaders, urgently, must make it a top priority to develop an anti-burnout culture – a workplace that is psychologically safe, where people feel safe to ask for help, where they know they will be heard and supported.
Claire Russell, CEO, Mental Health in Business.
Services for NHC members:
NHC members can benefit from a 15% discount on all MHIB's services and a
FREE organisational mental wellbeing assessment.
To find out more about our free organisational wellbeing assessments, click here.
To see an overview of our services, discounted for NHC members, click here.
Managing Stress and avoiding Burnout workshop
Workshop details:
We all experience stress to some degree – some might say that some stress is healthy or helpful, because it motivates us and keeps us moving.
However – there is considerable evidence that high levels of stress, persistently, can lead to mental ill-health and contribute to serious physical ill-health.
Since early 2020, we have collectively been living through an extraordinarily stressful time – most people have been coping with unforeseen change and challenges, uncertainty, anxiety and worry.
Many people have had their businesses hugely impacted by the coronavirus pandemic, many have lost their jobs, been adapting to working at home, coping with isolation and home-schooling children who may themselves be struggling emotionally. Sadly, many people have been bereaved during the pandemic and, like many people with existing physical or mental health conditions – may not have been able to access the support needed.
Numerous studies* carried out between June 2020-June 2021 have identified the risk that many people may be heading for burnout.
"A recent study by Monster found that 69% of employees working from home are experiencing symptoms of burnout. It's unsurprising when you consider how many of us are juggling busy work schedules, video calls, home-schooling and household chores everyday"
Mental Health Charity, Mind; March 2021
Join CEO of MHIB, TEDx speaker, mental health campaigner & Samaritans volunteer, Claire Russell, for this powerful workshop to help you manage stress, improve mental well-being and avoid burnout.
Outline
During this 2-hour workshop participants will learn about the effects of stress on mental, emotional and physical well-being; how to manage stress; the link between burnout and mental health and how to avoid burnout.
The session will involve interactive discussions and group exercises which are specially designed to ensure effective learning in a short timeframe within an online environment.
Session Objectives:
Would you like to have more understanding about what causes stress and the effects of stress on mental, emotional and physical health?
Are you worried about the effects of stress on your colleagues/team/organisational well-being?
Do you worry that you – or your colleagues – are heading for burnout?
Would you like to have more understanding about how to create an anti-burnout culture, so that you / your colleagues / your team can enjoy great well-being and thrive at work?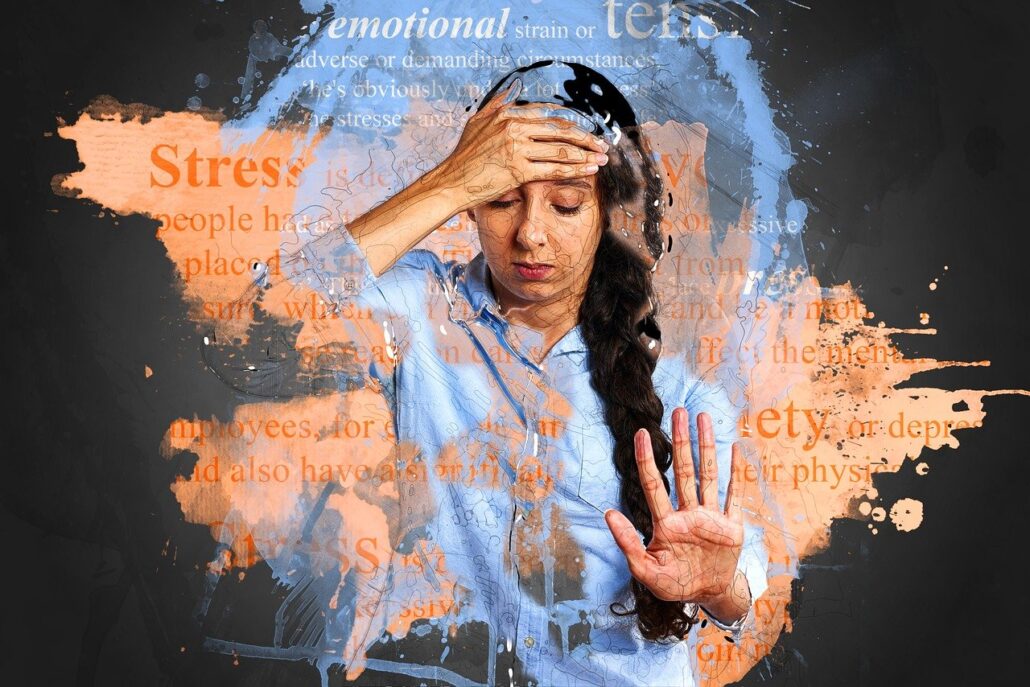 After attending this workshop, you will:
Understand the impact of stress
You will be able to spot the signs of stress in yourself and colleagues and know how to manage stress better, in order to enjoy better mental, physical and emotional well-being.
Recognise the signs of burnout
You will be able to identify if you, or your colleagues, are showing signs of burnout. You will understand the relationship between burnout and mental health and be able take steps to avoid burnout and promote good mental well-being for all.
Understand what an anti-burnout culture looks like
You will be equipped to burnout-proof yourself, your team and your organisation and be able to create a psychologically safe and healthy working environment in which every person is supported and enabled to experience good mental well-being and to truly thrive.
Workshop hosting details and cost
The workshop will be hosted on Zoom or Webex, to be agreed depending on your organisational requirements.
Cost: Reduced from £1500 plus vat to £995 plus vat for up to 25 attendees (POA for larger groups) – with an extra 15% off for NHC members
Included:
Powerful 2 hour workshop
Written resources for all attendees
"Burnout is a state of vital exhaustion. It refers specifically to the phenomena in the occupational context and should not be applied to describe experiences in other areas of life".
World Health Organisation, 2018.
(* https://publications.parliament.uk/pa/cm5802/cmselect/cmhealth/22/2207.htm; https://www.bma.org.uk/news-and-opinion/stress-and-burnout-warning-over-covid-19; https://www.centreformentalhealth.org.uk/)
 To find out how MHIB can help you, or your organisation, please contact the team on NHCMember@mhib.co.uk or call 01788 340180 – quote 'NHC'.