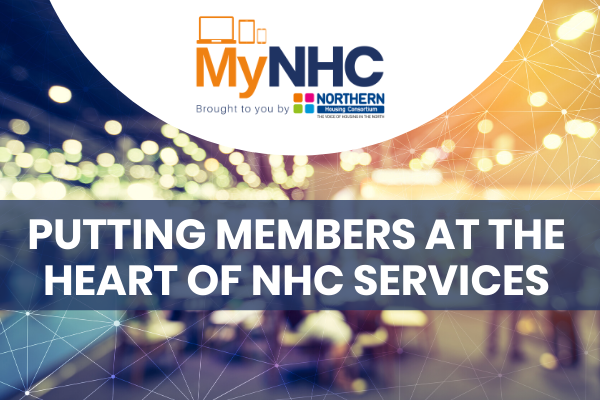 Where are we now?
I've worked in the NHC's Member Engagement team since 2015, and we've seen huge changes during that time, both to the housing landscape and in how we deliver services to our 146 local authority, housing association and ALMO members across the North.
We've fundamentally changed the way we engage with members, moving from paper to people and putting a much greater focus on bringing members together. We pride ourselves on delivering the services and opportunities that matter to you, and that's why our member engagement strategy has shifted to make sure we connect members with each other, and with those we need to influence. Our member-led roundtable and network programme has been a huge success, and last year three quarters of our full members had attended at least one.
We carried out a Member Perceptions Survey last summer to test our thinking and to find out what more we could do, and this has been the basis of our new corporate plan. We're planning more engagement opportunities, with more digital ways to engage with you such as webinars and dial-in options. We'll have more on offer for all staff within the membership, and a focus on how we can support future leaders.
With so much going on, we want to give you more visibility; and with that in mind we've developed MyNHC, an online portal for members.
What is MyNHC?
MyNHC was launched earlier this month at our Northern Housing Summit. Members told us they wanted to better understand how their whole organisation benefits from its NHC membership, whether that's quantifying procurement savings, or seeing which roundtables, seminars and conferences have been attended. MyNHC lets you see all of this in one place, and all events bookings are handled through it, making your membership even easier.
MyNHC will save a lot of internal processing for us here at the NHC, which allows us to focus even more on delivering the great services we know you value.
Signing up to MyNHC will give an overview of how you're using your membership now, and how you could use it in the future.
There are uncertain political times ahead in the housing sector with a lot of opportunities, and we're here to support, connect, and influence. I'd welcome your feedback on the new system and as ever, if there's anything you need, please drop me a line.
Kate Maughan, Director of Member Engagement kate.maughan@nhc.org.uk 0191 5661027