New CBL enhancement makes form filling easier for social housing applicants
Kent Homechoice went live on December 1, 2020, with a new enhancement from Locata to its Choice Based Lettings system that allows the pre-population of its Change of Circumstances (ChoC) form.
This gives Kent's existing social housing applicants a change of circumstances form with details of their application already filled in for them to change or add to. This will make the completed ChoC form more accurate, easier to complete and faster to verify.
Several Locata partners are now considering how they wish to configure this new enhancement so that the pre-populated form works in the best way for them. However, this is the way Kent configured it.
Customers begin the form with a straightforward "yes" or "no" question about their current address.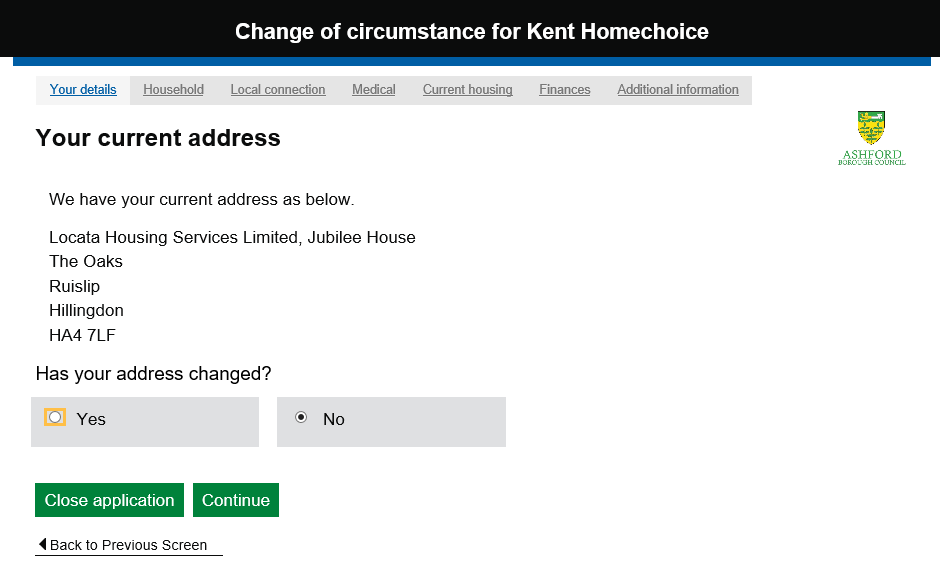 If the applicant indicates that the address has changed by clicking "Yes", the ChoC form will "clear out" and the customer will have to complete a new form.
If the applicant clicks "No", indicating that the address is still their current residence, the form will be populated with all the details they have previously provided.
The customer will then work through the form, making any changes to details that have changed. If there are no changes on any page, they simply hit "continue" to carry on through the ChoC form.
Kent have configured the form so that there is one other point at which the remainder of the form can be "cleared out" and the customer will have to fill out everything that follows.
This is where the applicant is asked about the number of members in the household. If that is the same as before, the rest of the form is pre-populated. If there is a change, then the customer must fill in the remainder of the form from scratch.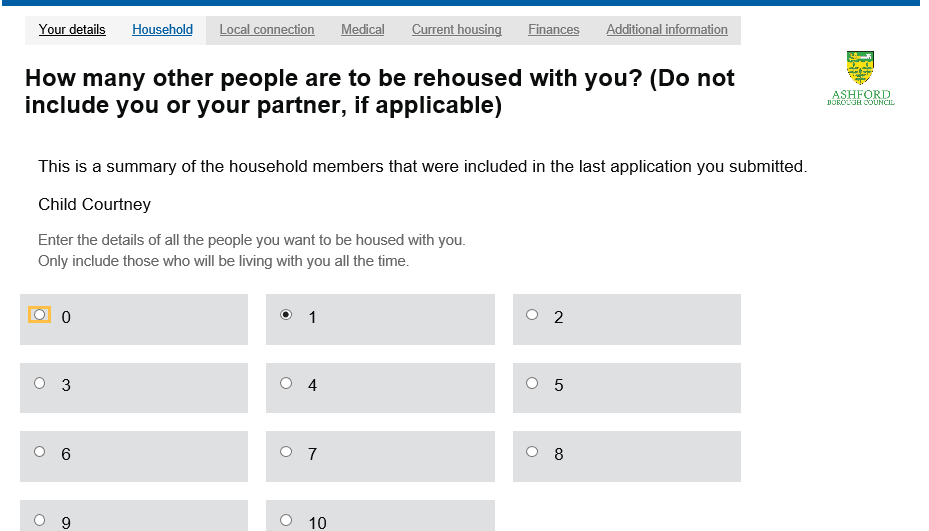 We have also configured the form to ensure that applicants have to re-authorise the declaration and fraud statements at the submission of the completed form.
Once submitted, the changes must be verified by a housing officer before the application is set to "live" on the housing register.
However, this is a very simple process in the back office. The officer will clearly see all the changes, with the previous details highlighted in red and scored through alongside the new details highlighted in green.
This is how it would look for changes to the contact details.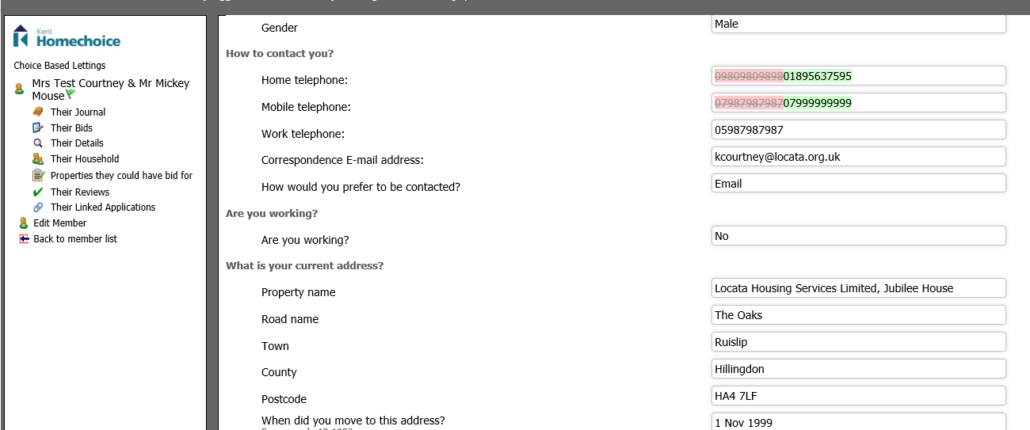 And this is how it would look for details of an additional household member.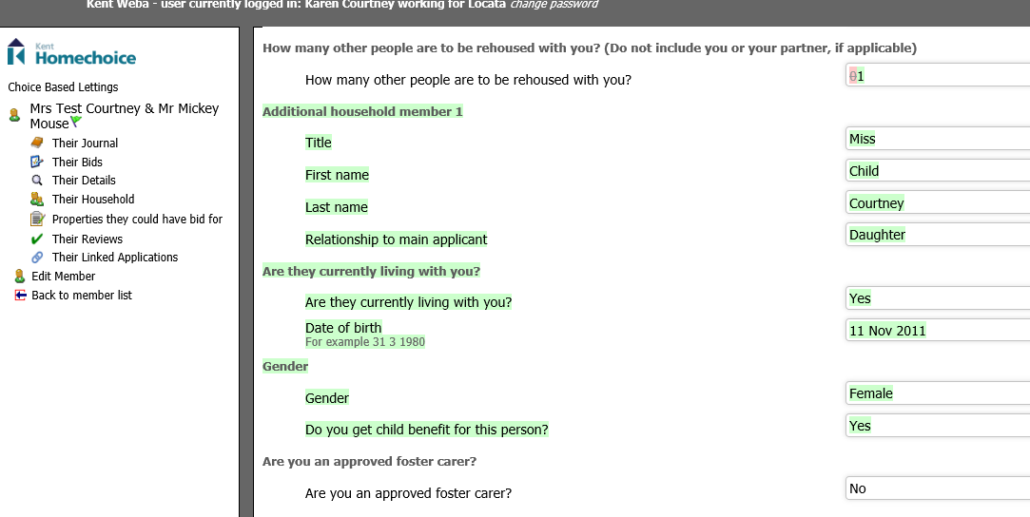 If you would like to know more about Locata's wide range of cloud-based housing options and homelessness products and services, please email us on info@locata.org.uk