New Private Sector Housing module goes live
New Forest District Council is going live this week with a new Private Sector Housing System module from Locata.
The system incorporates a caseload dashboard, a private sector properties database as well as full Journal capabilities for surveyed properties linked to homeless cases and housing register applications.
The new module will also boast a fully functional people database, with workflow and reporting functionality.
As you would expect with a Locata system there are some impressive features, such as the Management Dashboard based on the HPA2 framework.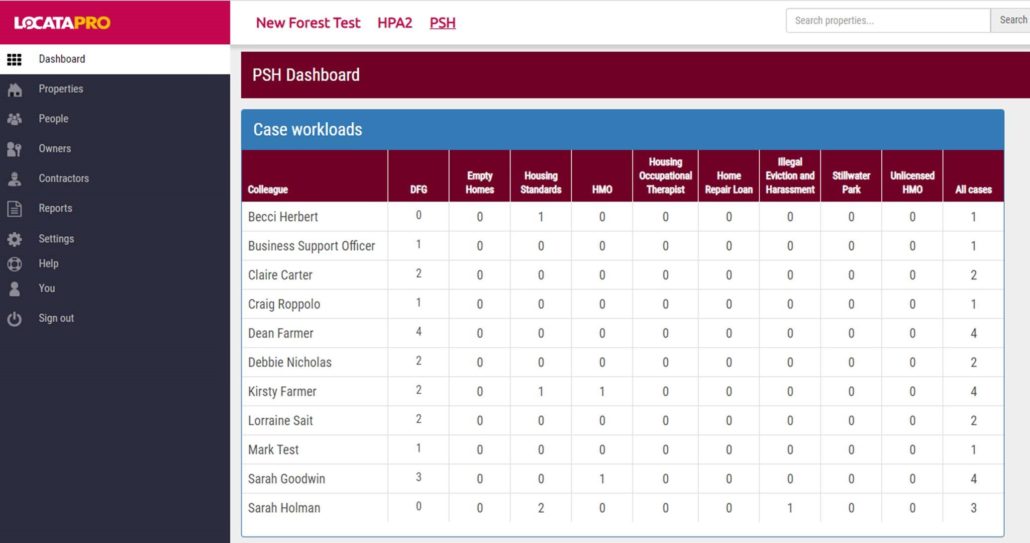 Other features include:
Programmable Tasks and Questions
Multiple Works per Property
Full Journal Access – Properties, People Owners and Contractors
Property Database & Details
Case Management System
Contractor Details and Multiple Schedules of Works
Owner Details
Rates for Works
Full Reporting
The following statutory elements are also incorporated into the system:
A Disabled Facilities Grant (DFG) management system
A Housing Health & Safety Rating System (HHSRS) including enforcement
Houses of Multiple Occupation system (HMO) including inspections and licensing
Schedules of Rates (SOR) to enable the tracking of multiple payments, works and outcomes
If you would like to know more about Locata's wide range of cloud-based housing options and homelessness products and services, please email us on info@locata.org.uk