Plus Dane and Refugee Resettlement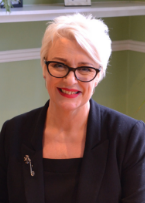 In 2016, Plus Dane, in partnership with SHAP, was awarded the Refugee Resettlement Contract for Halton Borough Council; Halton are a great Council to work with and there was a coalition of the willing. The contract fitted well with the social and moral purpose of our organisation. And so began a new strand of work for us. It has been challenging and we've needed to be open to continuous learning and readjustment as we evolve our knowledge and skills – but more than anything, it has been hugely rewarding.
So far we have supported 107 people from 25 Families, helping them settle into new homes and new communities. A plethora of statistics and evaluation surround them, many of which I could cite, but the key for me is these people are like no others we work with. The majority of these families have left Syria. It is unimaginable for us to contemplate the personal horrors they have experienced, the lives and families they left behind and the absolute enormity of the step they took to flee their own countries.
As the main service provider, we are responsible from the moment families have been identified as coming to live in Halton. I know that without a second thought our team has been up at the crack of dawn waiting at the airport to welcome people into a new life that must feel so alien to them.
Our role includes sourcing new homes. We did this in a way that avoided taking away properties that had already been advertised on property pool, as we really wanted to increase our chances of smoothing community cohesion. We work successfully with both social and private sector landlords to achieve this, sharing tips and advice all the time.
These homes need to be decorated and furnished to a standard set by the Home Office. This is where being the main service provider as well as a social landlord proves a real asset. Our initial supported housing team are able to draw on the expertise of colleagues right across the business, often with limited notice and usually to very tight timescales.
Our Trades help assemble furniture and put up curtains and poles. They bring our apprentices along too, which in turn helps them appreciate and achieve some of the wider Corporate Social Responsibility we strive to embed in their training. Environment teams help clear large quantities of recyclable cardboard and often give a helping hand to move items within the home, remove dumped items from some of gardens etc.
As for colleagues who are sometimes referred to as 'not front line'– our Finance colleagues helped to completely re-evaluate the way Home Office funds were provided to the families. Previous providers had pre-loaded cash onto cash cards. In our view, this was creating a dependency culture and provided a false sense of household income, rather than giving the families a chance to learn the value of English money for everyday long-term living. Our finance team have developed a programme of delivering steady amounts of cash over a period of five weeks (the average waiting time for benefits). This also gives the opportunity to do training around setting up and using bank accounts, cash points, using contactless etc. The families have said they find this of real value.
Our resettlement support enables us to enrich our wider workforce. For example, learning that we needed better language skills saw us employ bilingual staff that now also provide support to other areas of the business, including translating some of our tenancy advice documents.
Through one of our partners, we also have the use of a bank of skilled interpreters, one of which is a trained midwife. This enables us to provide up to date pregnancy, labour and post birth advice and assistance to our new mums … can you imagine arriving here as a new refugee and trying to navigate NHS maternity services and give birth to your new child without that level of support?
Housing remains one of the big issues for our families and we have learnt some key cultural lessons from them as we have progressed. One of the most important lessons has been to understand the women's inability to socialise in a culturally acceptable way in the configuration of some properties we initially provided. This issue was made worse by the spread of the properties and the lack of existing diversity in Halton. By working with the women, we are now attempting to put on as many daytime events in conjunction with DWP and ESOL providers to give them a chance to meet and socialise in a safe environment in a bid to combat isolation.
Halton hopes to host around 60 more individuals under the program in the coming 12 months and we will keep learning lessons and applying them. Our existing families act as buddies and mentors for new arrivals, helping to cook traditional hot meals on their day of arrival (especially appreciated after such a long journey). We are now planning a big EID party to be hosted in Halton, with invites going across the Liverpool city region, to help give our wider Syrian community a chance to come together.
What has struck me most about this work is the collective partnership and pride I see all the time. At a recent celebration event, the families, our staff and key partners, such as the police, all shared the same openness to learn together and take forward a new life for people who need it so desperately. That pride was never more evident than in the face of a young man I met whose wife had just given birth to our first 'refugee baby'. One of our team had been with them at the hospital, but the whole room celebrated this young life who will be able to give so much to her new community in years to come.
Now if that's not what housing associations and councils working together should be aiming to achieve, what is?
Barbara Spicer CBE, Chief Executive at Plus Dane and NHC Board Member
(Written with the support of Laura Stanley, Senior Refugee Resettlement Coordinator, and John Foster, Supported Housing Manager)
A video link is as follows:  https://youtu.be/-Nn7IOiZ8PU