Team NHC get carbon literate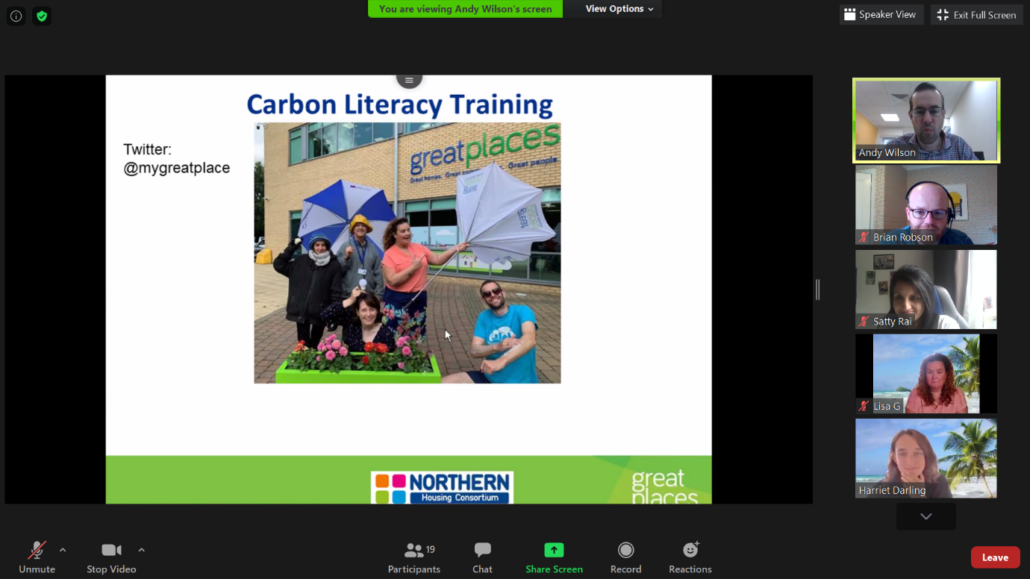 As part of our commitment to supporting members to improve homes and lives through the decarbonisation of our existing housing stock, the Northern Housing Consortium team has been getting carbon literate!
Carbon literacy is an awareness of the carbon dioxide costs and impacts of everyday activities, and the ability and motivation to reduce emissions, on an individual, community and organisational basis.
Great Places Housing Group provided the training via a series of webinars – the first time Great Places had delivered this training online, rather than as a one-day course.
Commenting, NHC Executive Director (Policy and Public Affairs) Brian Robson said,
"We want all our staff to understand climate change and what they can do to make a difference. This is especially important to us as we begin to deliver #OurNorth Net Zero. It was great to be able to work with one of our members on this training, and I'd really recommend the Great Places team to other organisations looking to get carbon literate."
For more information on Carbon Literacy, and a directory of trainers, see https://carbonliteracy.com/organisation/