Managing the Mental Wellbeing of your Team
Date:
14 June 2019
Time:
09:30 - 16:30
Venue:
WDH
Whistler Drive
Castleford
West Yorkshire
WF10 5HX
Add to calendar
At a time when mental health within the housing sector is becoming increasingly focused on this
is a great opportunity to learn about your role in making social housing a great place to live and
sector to work in.
Who is the Course for?
All colleagues who wish to gain an understanding of the impact mental health and mental
wellness can have on the individual and the workplace. This may be of particular interest to those
who mange others or are leading on wellness policy within their organisation.
Course Aim:
• To enable managers and leaders to have an awareness of Mental health and understand the
importance of looking after the mental health of themselves and their team members at work.
The course will also give insight into mental illness, the impact within business and how to
successfully identify signs of mental illness within individuals.
• To learn what to do to look after their teams mental health and how to manage mental illness
effectively, understand their impact on the mental health of their team and how to effectively
build team resilience.
• Each delegate will leave the session with some tasks to complete within their team with the
aim of enabling conversation about mental health and encourage openness while creating a
workable plan as a collective
The Course will cover:
• The impact of Mental illness at work.
• What is Mental Health and Mental Illness.
• Looking at the stigma of mental illness and how this affects how we talk about it.
• Stress vulnerability model and how we can apply this to ourselves and within business.
• Mental Illness at work – looking in detail at the most common.
• Potential workplace triggers which may lead to mental illness.
•Having great conversations – creating trust and openness with team members.
• What to do when a team members needs support.
•How we create our mindset and how this drives our behaviour.
• Emotional Intelligence and its importance as a leader.
• Team and individual resilience.
• Creating a plan for mental wellbeing within your team.
By the End of the session you will be able to:
•Have a clear idea of the potential impact of mental illness at work.
•Understand the importance of managing the mental health of themselves and their team.
•Have a clear plan to encourage the improvement and maintenance of mental wellbeing within
their team members.
• Be able to identify potential situations/ triggers which may lead to mental illness within
individuals and where possible mitigate against these situations/ triggers.
• Be aware of the key aspects of building individual and team resilience to maximise
performance throughout business pressured times
•Understand their impact in the mental wellbeing of their team members
• Create a working team plan to maximise mental wellbeing at work
Our Trainers
Glynis Osborne, Senior Development Consultant and founder, Thinking Success UK
With a background in psychology, and a specialist interest in how mindset affects behaviour, Glynis is a licensed practitioner of Neuro-linguistic Programming (NLP) having studied the practice for over ten years.  Building a successful career as a Trainer and Performance Coach, she has studied and worked with Dr Richard Bandler – the co-creator of NLP and an innovator within the field – and John La Valle who has been instrumental in brining NLP practices into the corporate world.
Glynis believes that mental health and wellness is something we all should be aware of, no matter what kind of role we have or what type of interaction we are having. Understanding how to take care of mental health is key to better relationships, getting more from teams of individuals and leading a healthy happy life.
 Nicky McGee, Mental Health Nurse and Crisis Clinician
Nicky McGee holds professional qualifications in business and nursing, currently operating as a registered Mental Health Nurse in a specialist frontline service within secondary mental health services.  Prior to this, Nicky has supported vulnerable people in his roles such as Housing Benefits Assessor, Independent Living Fund Officer, Welfare Rights Officer, Care Manager, and Personal Budgets Officer. Expanding an organisations understanding of mental health through delivering bespoke training packages has been a constant and integral aspect of his work. Nicky has a genuine passion to encourage others to utilise their strengths, achieve personal and professional growth, focusing on self-awareness and the importance of good physical and mental health for a meaningful and fulfilling life.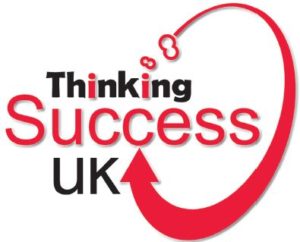 Book your place
Please note: All prices are exclusive of VAT.
Bookings are closed for this event.