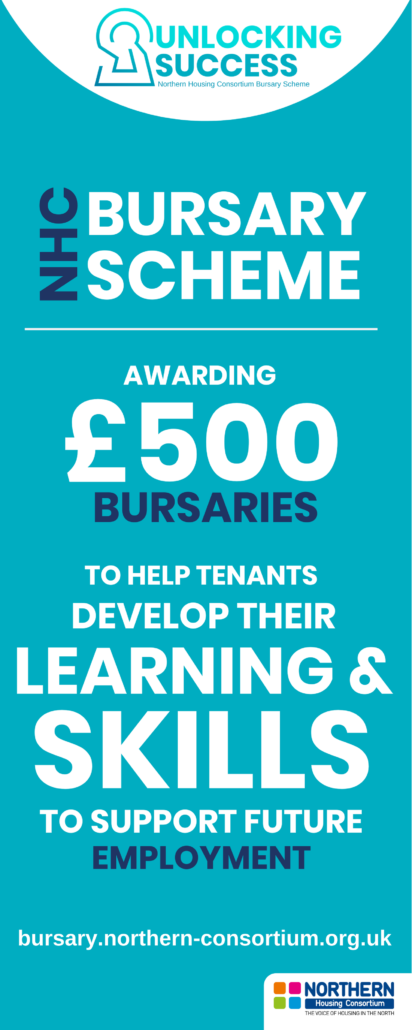 The Unlocking Success Bursary Scheme, funded through the Northern Housing Consortium Charitable Trust, will award bursaries of £500 to help tenants develop their learning and skills to support their future employment.
The Northern Housing Consortium has launched the Unlocking Success Bursary Scheme to support residents in social housing to further develop their skills and to celebrate the positive impact that social housing makes within our communities.
The bursary covers a study period of up to a year and can support your tenants with the cost of the learning itself, or if they are already involved in an area of learning it can help to fund books, equipment, travel costs, childcare or other living costs that will help them to complete a period of learning.
To be eligible to apply for the bursary, tenants must be aged 16 or over and housed by a social landlord. They must be using the bursary to enhance their skills to further their development.
This can be at any level. Applications must be received via the social landlord before the 16th March 2020.
Find out more by going to bursary.northern-consortium.org.uk
There will be up to twenty bursaries available each year and applicants can apply on more than one occasion if they are able to demonstrate further requirements for support.