NHC Training Series with Abode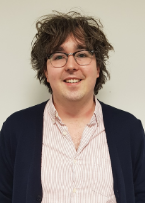 Building on the leadership and management training opportunities running over the course of the year, the NHC continues to partner with Abode – the home of education and training for the housing and community sectors, to offer three courses designed specifically for those on the frontline of housing management. Here, Abode training consultants Gill Bramfitt and Claire Harvey talk us through why, when it comes to the housing sector, now is the time to get back to basics.
Since it's publication in August 2018 the Social Housing Green Paper has had a huge impact in focussing minds on the core features that make up the landlord-tenant relationship. While all social housing providers will have organisational ambitions and challenges that require bespoke responses, all agree it is more important than ever that their organisation is best placed to provide a home and a service resident can be proud of.  In practical terms that means rents are collected effectively, arrears kept to a minimum, voids turned around quickly, and repairs carried out efficiently.
If this wasn't enough, Brexit uncertainties means housing management officers continue to face a fluid legislative landscape. This means not only having to make sense of policies before implementing them, but having to explain them to tenants and customers. Welfare Reform for example, has many implications for allocations, arrears and support staff, while the range of new tenancy types and the obligations placed on landlords can leave heads spinning.
It is vital that frontline staff have the knowledge and skills to tackle these potential obstacles. Organisations will know the importance of ensuring that legislation is interpreted correctly, policies comply with requirements and are less open to challenge, all without impacting on levels of customer satisfaction. Well-trained, knowledgeable employees will also have the confidence to implement these changes and deliver good quality services in an increasingly pressurised environment.
Working with the NHC, we have developed a range of courses to meet these needs. Delivered throughout May, these sessions will equip staff and supervisors with the knowledge and skills to meet current and future challenges.
Our first course, What you should know about… Social and Affordable Housing, delivers exactly that. Looking at the different types of housing organisations in the UK, the diverse range of services they provide, and the financial and regulatory environment in which they exist, this course is ideal for anyone looking to gain a background knowledge of affordable housing provision in this country.
Similarly, How to… Manage Tenancies is a primer for those wanting to ensure their knowledge of tenancy management is up to date and accurate.  Looking closely at recent legislative changes and the tenancy types they affect, this course will underline the responsibilities of landlords and tenants as well as discussing issues such as terminating tenancies and dealing with abandoned properties.
Finally, we have prepared our How to… Develop Policies and Procedures course with all those involved in the policy process in mind. This interactive half-day session will cover all stages of policy development from formulating policies and procedures, implementing them, and monitoring their effectiveness. This session will also look at the wider landscape of developing policy, from using data sources to inform strategies to knowing how and when to involve stakeholders.
Available to book now:
 What you should know about… Social and Affordable Housing
8 May 2019 – 9:30 – 16:30 – Yorkshire Housing, Call Lane Training Offices, Leeds
9 May 2019 – 9:30 – 16:30 – Yorkshire Housing, Call Lane Training Offices, Leeds
How to… Develop Policies and Procedures
20 May 2019 – 9:30 – 13:30 – Yorkshire Housing, Call Lane Training Offices, Leeds