Take a look at our upcoming events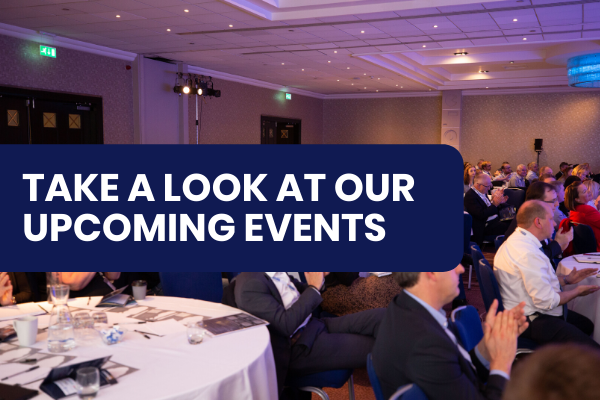 We are committed to providing you with opportunities to come together online so we can collectively support each other during this period. We have already held webinars with the Housing Minister, the CEO of the Regulator of Social Housing and the Housing Ombudsman among others. We have been busy planning some further events for different staff groups across the membership over the next few months which you can read about below. The best way to keep up-to-date is to subscribe to our newsletter.  A full listing is also available at www.myNHC.org.uk.
Making Local Links – Social Housing and the voluntary sector during Covid-19 – 7th May
With support from HACT and the Centre for Excellence in Community Investment, the NHC is bringing members together to discuss how they're supporting their communities by collaborating and offering a leadership role to the new Mutual Aid Groups and Community Hubs offering their assistance across the region.
The meeting takes place on 7th May, 10.00 – 12.00 online via Microsoft Teams, for more information and to book click here.
Calls for urgent inquiry into why BME communities suffer disproportionately from Covid-19 – 12th May
Writing in the Yorkshire Evening Post, Ali Akbor, Chief Executive of Unity Homes has called for the announced inquiry into why individuals of BME origin appear to be disproportionately affected by coronavirus to "proceed without delay", noting it was important to "learn lessons and act now" rather than wait until the Covid-19 threat had reduced.
Ali, also the secretary of the BME National network of housing associations in England, will present at the forthcoming NHC online roundtable 'Supporting BAME and multi-cultural neighbourhoods during Covid-19' alongside Shahda Khan, Strategic Cohesion and Migration Manager at Middlesbrough Council.
The online roundtable is free for NHC members and will take place Tuesday 12th May, 10.00 – 12.00. For more information and to book your place, click here.
Housing's role in the North's recovery – 14th May
The emergency response to Covid-19 has brought out the very best in the North as NHC members have worked hand in hand to ensure that our communities are protected and supported. But with attention starting to turn towards thinking about 'recovery', and with a likely recession on the horizon, councils, housing associations and ALMOs in the North will need a strong collective voice on the role that housing can play.
The NHC is holding a member-only webinar on the economic and social response to Covid-19 and would like to hear your views. Chaired by Tracy Harrison, Chief Executive of the Northern Housing Consortium with key involvement from Mike Palin, Managing Director of GC Consulting, and former CEO of St Helens Council, attendees will be presented with potential economic scenarios and possible responses.
With your involvement, the NHC aims to develop well-informed asks and offers to government on the role the North's housing sector can play in the country's economic recovery.
Please join us and be part of the conversation. Register here.
Resident Involvement Conference 2020 – 3rd June
Social Distancing and life in lockdown have given us pause for thought on the important role tenants play in their organisations. Many in the social housing sector now see an opportunity to bring tenants closer together and hear what they want from 'the new normal'.
Even before the current public health crisis, the anticipated Social Housing White Paper meant many landlords were making a head start in bringing forward innovative ways of working with residents – enhancing effectiveness, transparency, and accountability.
Adapted into two online webinars, the National Resident Involvement Conference is the place to hear from government policy shapers and social housing providers leading these changes.
Health and Building Safety conference – 11th June
Even with the competing pressures of recent months, building safety remains at the forefront of the sector's mind.
With the Government committed to delivering the most significant package of building safety reforms for a generation, the NHC invites you to our fifth annual Health and Building Safety in Housing Conference will run on 11th June 2020.
This must-attend Webinar for Health and Building Safety professionals will focus on managing risk, bringing about culture change to put Health and Safety at the heart of the business and provide updates from the Regulator and other sector experts.
Northern Housing Summit 2020 – #OurNorth Rising to the challenges – 3rd November
Our sector and our country are rising to the challenge of the Covid-19 crisis.  Once this passes, we will face the serious and growing risk of climate change, and the challenge of playing our part in reaching net-zero.
The North's housing sector has never flinched from a challenge; and as anchor institutions, the role of housing associations, ALMOs and local authorities will be critical in dealing with the immediate challenge our communities and the economy face from Covid-19; and the longer-term decarbonisation opportunities that lie ahead.
Whatever stage we find ourselves at by November, this year's Summit will address the latest challenges and will help the North's housing sector prepare for the future, bringing members and industry experts together.
Like last year, every full member organisation receives one free place at this flagship event – book yours now.
To register your interest in any of the above events please visit our member portal here.