The 2019 General Election returned 140 new MPs to Parliament; of these, 40 represent constituencies in the North of England. Traditionally, new MPs arrive in Westminster and deliver their first speech to the House that gives some personal and constituency background, as well as briefly setting out the issues they aim to confront in the duration of Parliament. This means that we are expected to hear a total of 40 maiden speeches in the coming weeks and months that will give us insight into the aims of these new Northern MPs.
Conservative MPs' Maiden Speeches
Of the 31 newly-elected Northern Conservative MPs, 15 have so far given their maiden speech in the House of Commons. Here, we take a look at what initial concerns and interests they have discussed as an indicator of what we could expect from them here in the North: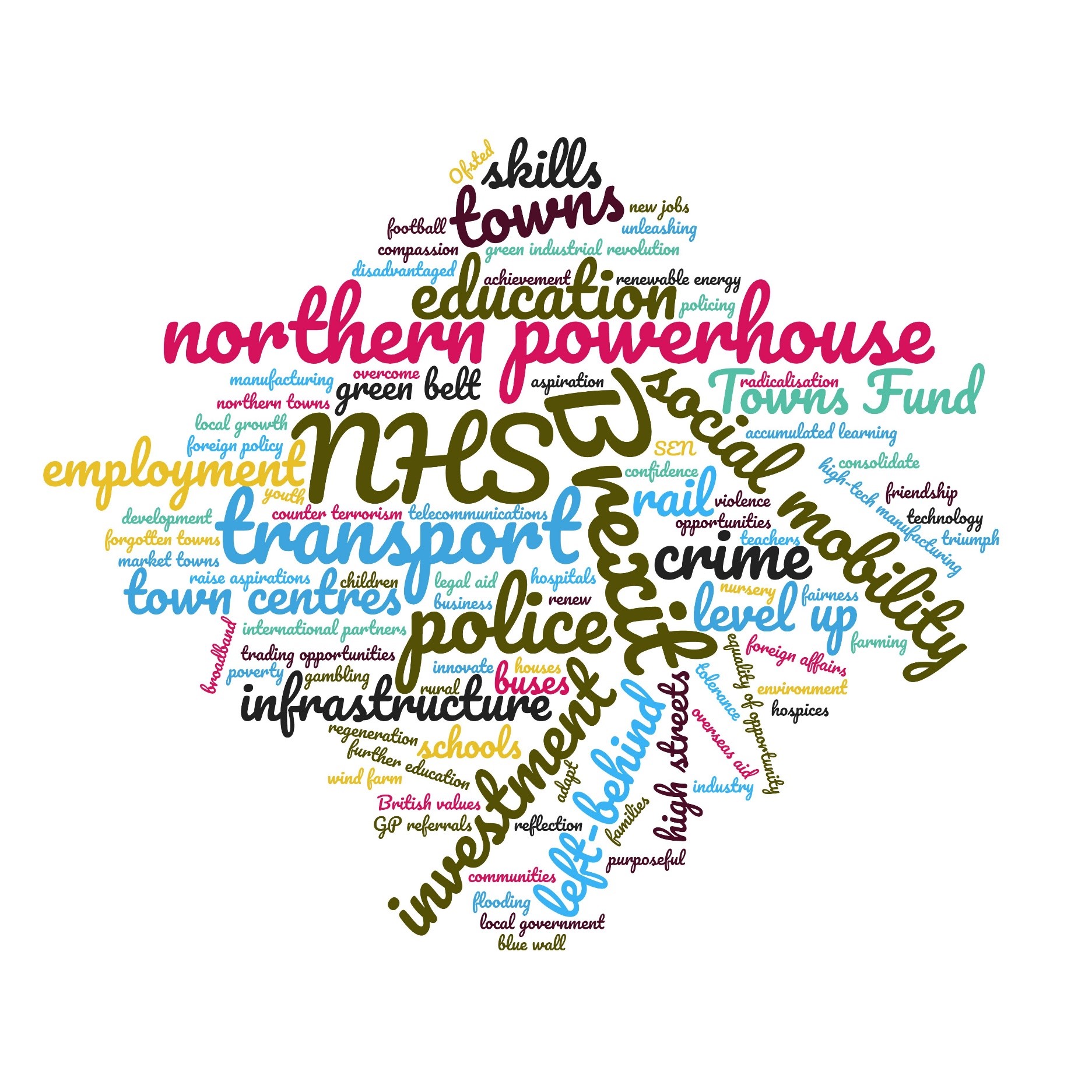 The image above shows that the NHS has so far been one of the biggest concerns of Conservative MPs detailed in their maiden speeches, with most Conservative members celebrating the NHS Funding Bill and committing to improving local health services.
Brexit remains in the lexicon of Northern Conservative MPs, unsurprisingly as many represent constituencies with high leave-voting majorities. It has been typical for them to refer to the "unleashing" of potential that exiting the EU is predicted to establish and it is likely that this will continue in maiden speeches yet to be delivered, especially in relation to the North.
We can also see that other issues such as crime and the police force have been frequently mentioned with many stressing the importance of the police having access to the necessary resources to tackle such things as terrorism-related and organised crime. Concerns about education and young people also seem to be high up on the agenda, with a real focus on social mobility across the group.
More interestingly for NHC members, a commitment to the principles of the Northern Powerhouse and "levelling-up" unites Northern Conservative MPs. A need to rebalance the regions through the spreading of opportunity and investment has been acknowledged, along with the recognition that many areas in the North have been "left-behind". Most MPs have so far referenced the Government's programme to level-up communities and their role in this within their constituencies. Transport has been a common theme in this agenda, with many calling for the improvement of rail and bus services as an integral part of levelling-up the country. The renewal of town centres was also outlined by some as another necessary measure, with praise following for the Towns Fund and Future High Streets Fund frameworks.
There has so far been very little on the climate crisis, and even less on housing in the North from this set of MPs. We know that housing can make an important contribution to levelling-up at pace; and that decarbonising the North's existing housing stock will be vital if we are to achieve the goal of net zero by 2050. This exercise has shown the importance of our sector engaging and working with these new Northern Conservative MPs to show them what councils, housing associations and ALMOs in the North have already achieved and to work with them to deliver on our shared priorities of increasing housing supply and quality in the North.
Labour MPs' Maiden Speeches
With the party's presence significantly diminished in the North, only 9 Labour MPs representing Northern constituencies were elected to Parliament for the first time last year. All but one of these first-time Labour MPs have now delivered their maiden speech to the House of Commons. We take a look at what they have been saying: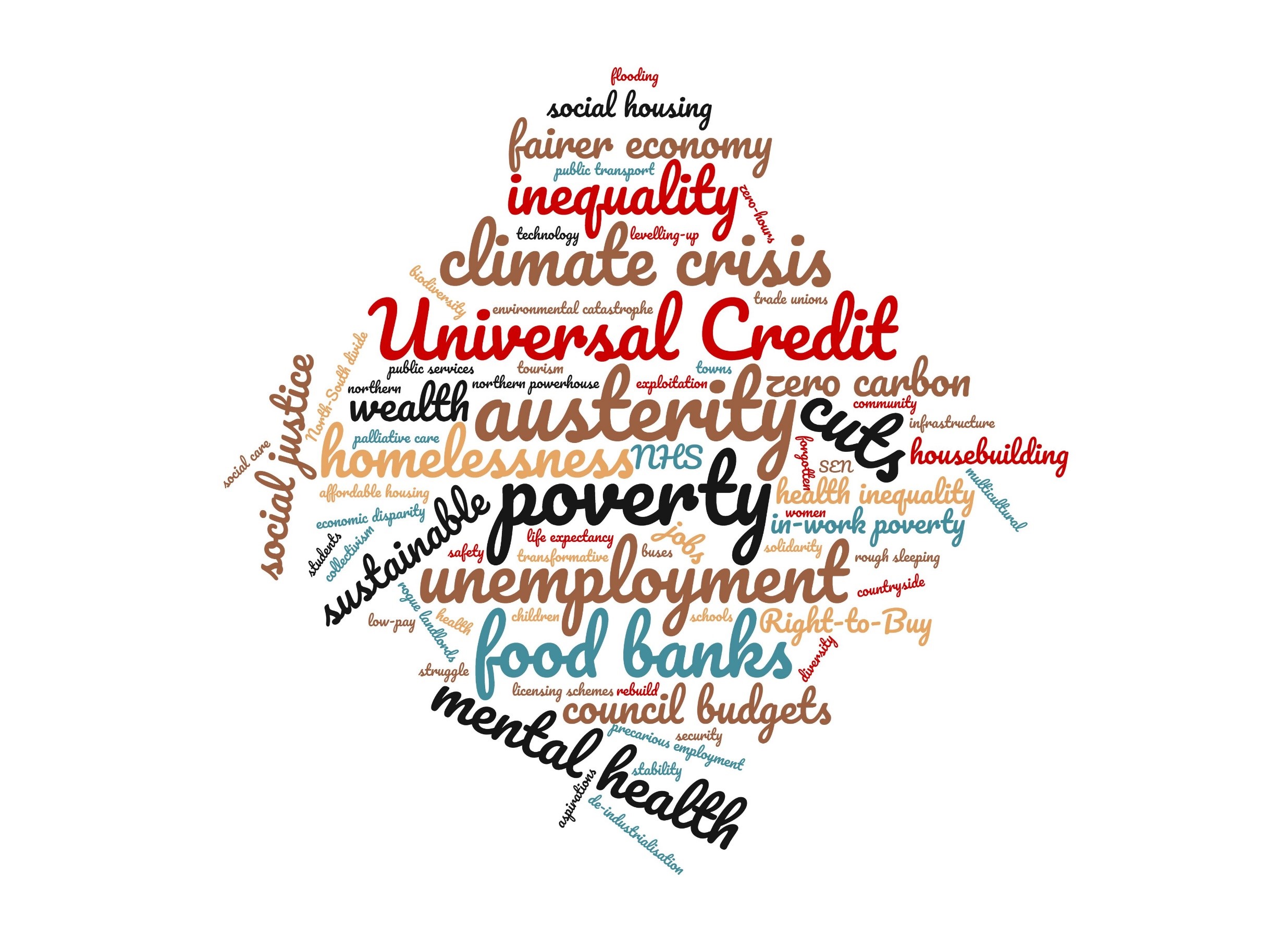 Immediately, we can see a stark difference of priorities for new Labour members compared to the Conservative group in this Parliament. Outlining the consequences of austerity measures from current and past policy decisions ran through each of these maiden speeches, with continuous reference to cuts to public services in each of the MPs' constituencies.
Universal Credit has been frequently criticised, with its impact on individuals and families being highlighted in most of these speeches. Unemployment and precarious working arrangements are also high on these MPs' agendas, as well as the impact of in-work poverty for many of their constituents, notably the rise of the necessity to use food banks.
Homelessness and rough sleeping feature heavily in these speeches. Concerns include the budgets of councils, which Labour MPs believe are unable to deal with the increasing level of people without a home, with links drawn to levels of funding. The majority of Labour MPs who spoke on these issues linked them directly to the lack of quality, affordable homes available to constituents and criticised the Right-to-Buy scheme for having further reduced the stock that councils and housing associations maintain.
The climate crisis has so far been a significant concern of new Northern Labour MPs with some discussing climate changes impacts the North has seen such as recent flooding. With references to a Green Northern Powerhouse, it was suggested that constituencies in the North are well-placed to lead in the move towards low-carbon energy.
The North's housing sector has an opportunity to bring together those who are calling for more, and better quality, affordable homes with those calling for action on climate change. If we can integrate these arguments, we have a compelling story to tell.
The NHC continues to work with MPs across parties through the APPG for Housing in the North and other engagement activities.
This analysis was prepared by Anna Seddon, Policy and Public Affairs Assistant. For more information, contact Anna Seddon 0191 566 1000