Brownfield Land Release Fund Opens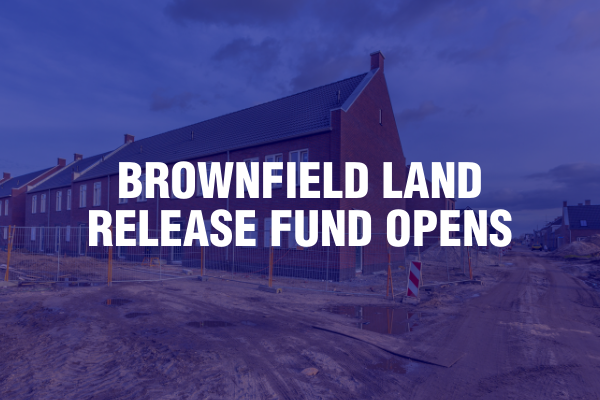 Last year, the North's combined authorities were allocated £276m from the Brownfield Housing Fund. Building on that success, at the Budget in December 2020, the Chancellor of the Exchequer announced further funding for brownfield land release in areas not currently covered by Mayoral/Combined Authority arrangements.
The Brownfield Land Release Fund is being managed by One Public Estate (OPE), and has now opened for applications. The Fund comprises up to £75 million of capital grant, available to eligible English local authorities to support local authority brownfield land release for housing, with £25 million of this ring-fenced to support self and custom-build delivery. The deadline for applications is Wednesday 2nd June 2021.
You can find out more about the funding and contact details for further information on the Local Government Association's website here.  The fund is aimed to release local authority-owned land by the end of March 2024, and OPE expect the funding to be attractive to sites typically accommodating up to 250 homes.
Funding can be used for abnormal costs including demolition, small-scale infrastructure, access challenges and environmental constraints.
Commenting, NHC Chief Executive Tracy Harrison said, "We know that our members often face viability challenges bringing tricky brownfield sites forward for development. The Brownfield Land Release Fund, coming after the £276m of brownfield funding for the North last year, is another very welcome development. The NHC will continue to engage with the Ministry of Housing and Local Government on these issues."
NHC contact: Brian Robson, Executive Director (Policy and Public Affairs): brian.robson@northern-consortium.org.uk