Find out more about our Digital Innovation Seminar
Our Director of Member Engagement, Kate Maughan talks us through the Digital Innovation in Housing Seminar taking place next month.
Our digital innovation seminar is taking place on 18th July in Leeds – book your place here.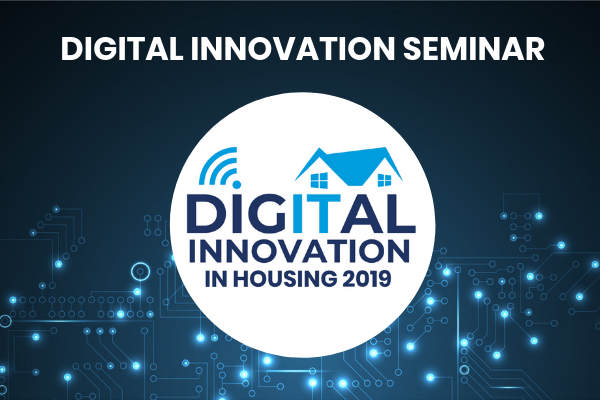 Digital innovation is now recognised as key to an organisation's success. Whether it's bringing in new technology, making the most of existing systems, or using data to better effect, we know that harnessing the power of digital can improve how we engage with our customers, help them to self-serve, help us to support vulnerable people and provide better value for money.
It also presents new challenges – agile working for new IT projects is exciting (and sometimes terrifying!), and we're dedicating a session at the seminar to supporting you through it.
BT will be there with advice and guidance on the analogue to digital switchover, due to be completed by 2025. We're only just beginning to understand the impact of this on care and support in the housing sector, both in terms of new technology and how to make sure existing technology and equipment remain fit for purpose. We've picked this up as a key area for member support going forward, and we'll share our findings when we've finished the first part of our research.
We're also looking at the omnichannel approach to customer services – we know our customers want to engage with us in a variety of different ways, but managing this in-house poses its own set of problems, not least in tracking the contact we have with customers and maintaining a high level of service.
Then there's GDPR – we're a year down the line, how has it been for you? The Information Commissioner's Office (TBC) will tell us their view.
We're seeing an increase in customer portals, and our very own Head of IT and Development, James Fairless will discuss good practice in portals and the new NHC portal we're releasing later this year.
Last but by no means least, we'll be looking at cyber security – hardly a week goes by without a security breach being reported in the news, and none of us are immune to this, whether we're a local authority, housing association, ALMO, global bank or online retailer. Experts from Perfect Image will tell us about the latest threats, how these relate to the housing sector, and make sure we're doing everything we can to protect ourselves.
The seminar is a great opportunity to hear from the experts, and to connect with colleagues in other organisations to pick up new ideas and good practice within the sector (and perhaps have a little collective therapy as well….)
Get in touch if we can help – our seminar Chair Karl Dickman, Product Manager at Home Group, runs a quarterly digital forum for housing organisations across the North and it's open to anyone starting out on, or in the midst of, a new IT project. Keep an eye out over the Summer for details on HITEX, our IT in housing exhibition, which will be taking place on 24th October (and free for members to attend!)
Kate Maughan, Director of Member Engagement, NHC